Managing NFS in Houston UI
Scope/Description:
This article will cover creating and managing NFS shares in the Houston UI
Prerequisites:
45 Drives Storinator with a configured storage array
Houston UI installed and accessible via a web browser [SER.VER.I.P:9090]
ZFS Cockpit Dependencies installed
Steps:
In the Houston UI, navigate to the ZFS + File Sharing tab. To move forward with creating a NFS shares, the pool will need to already be configured. For this example, we have a pool named tank. Click the Create Filesystem button. If filesystem is already created Select the option button beside the filesystem and select "Configure Filesystem"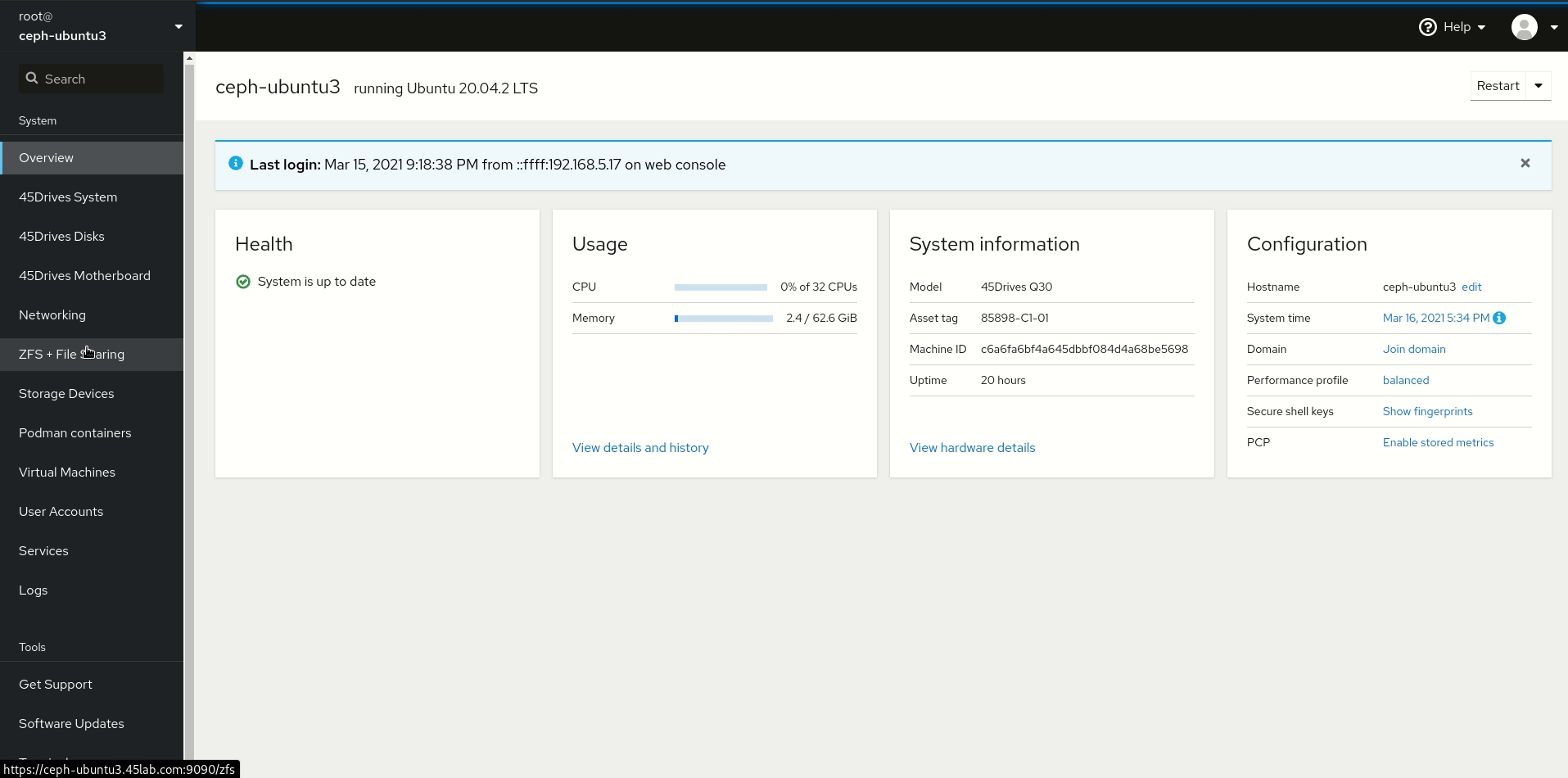 In the window that has been opened, click the NFS Share Radio Button, and click configure to enable the share

The default "NFS options" will suffice for most cases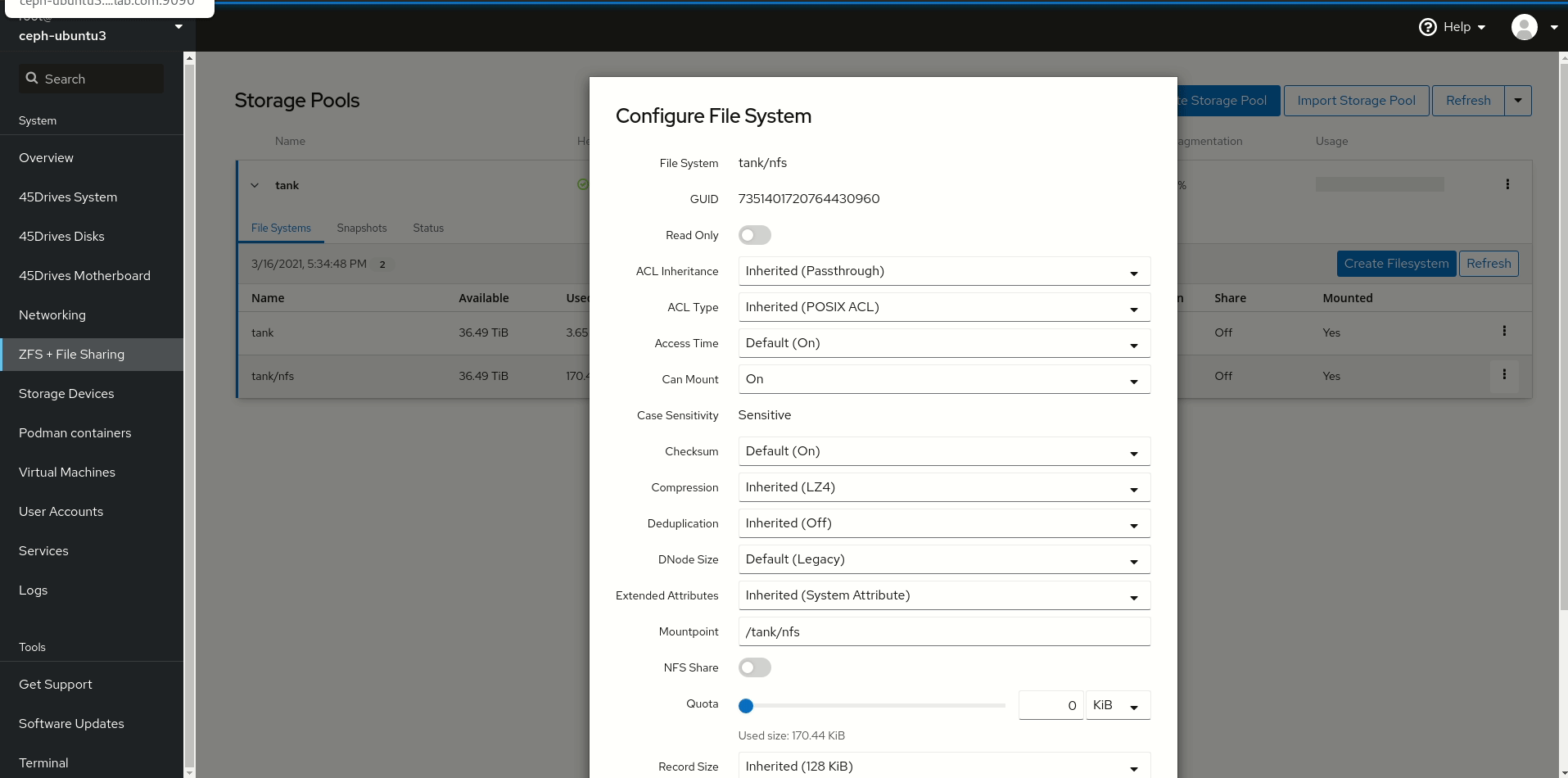 Open firewall port for NFS server, select the NFS3 service if you need to connect via NFSv3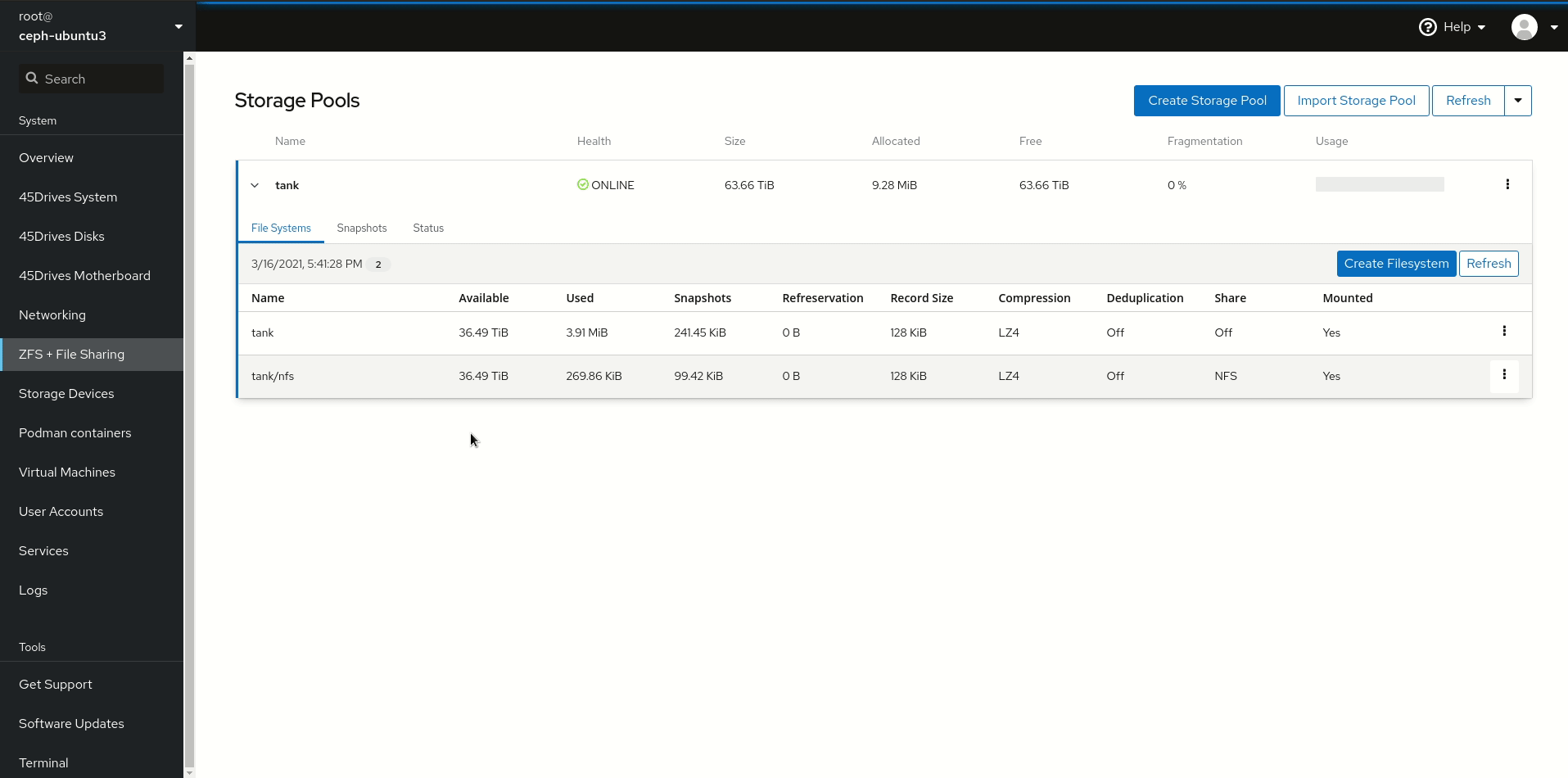 Verification:
Verify that the shares is active with "showmount -e"
Mount share on another server to ensure access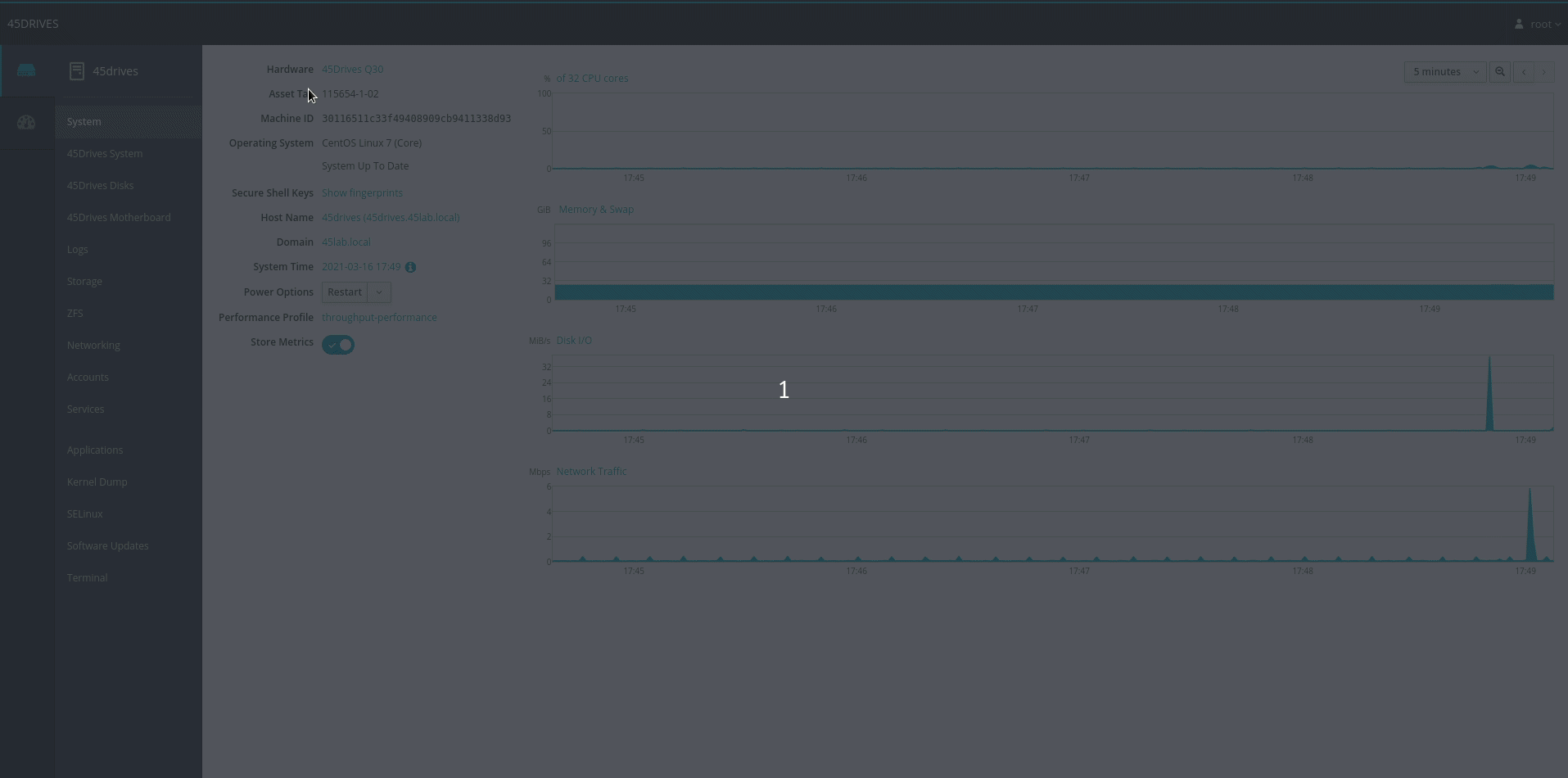 Troubleshooting:
If trying to mount on Mac and connection fails ensure insecure is added to flags and that the following service in running "rpc-statd.service"
To further troubleshoot the mac connection issue. Vim into the /etc/default/nfs-kernel-server.'
vim /etc/default/nfs-kernel-server
Find the RPCMOUNTDOPTS line, and change it to:

RPCMOUNTDOPTS="--port 33333"

Now add a custom port for port 33333 in the firewall, and restart the nfs-kernel-server. Now you should be able to connect  to the NFS share on the MAC.