Scope/Description
This article will show you how to mirror the C: Drive filesystem within Windows OS with two boot drives
Prerequisites
A server with redundant boot drives
Windows OS installation
Steps
Once you have the Windows ISO of your choosing installed to one of the SSDs in the server and have booted into it, open the "Start" menu and open "Create and formart hard disk partitions"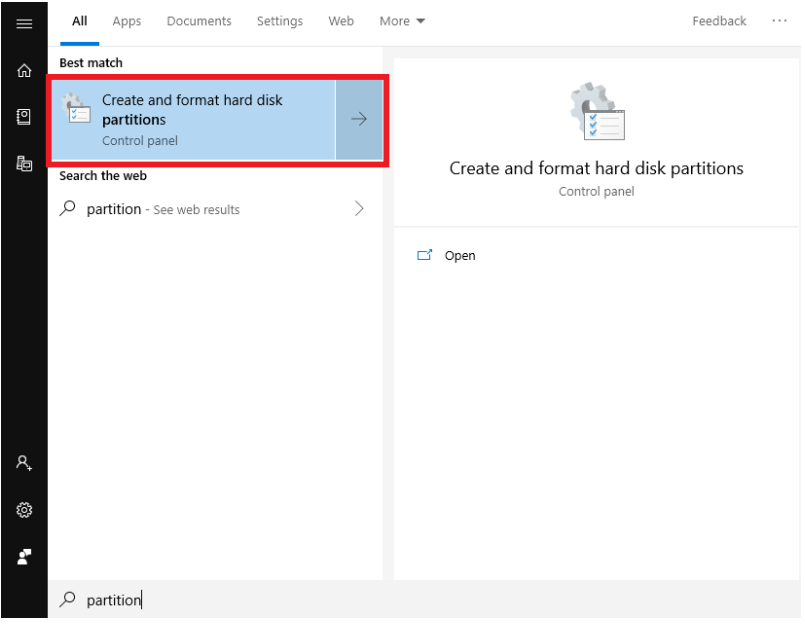 Right click on the (C:) and select Add Mirror from the drop down list.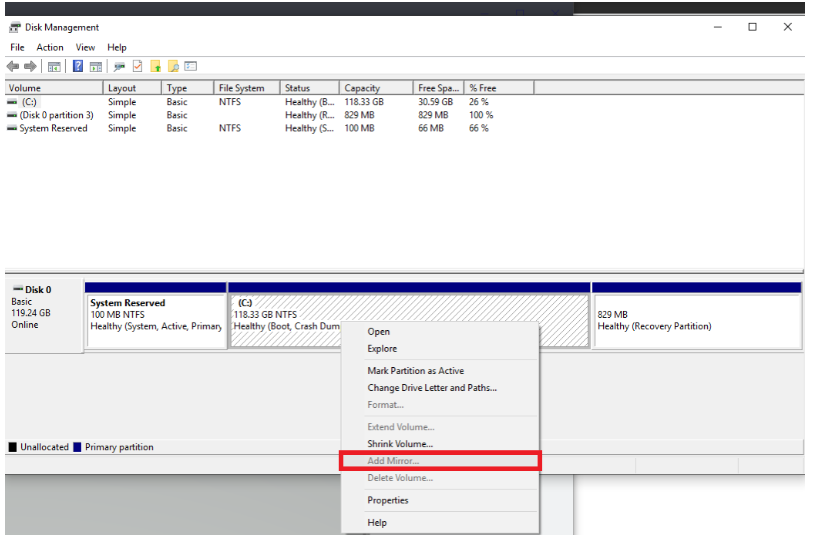 You'll need to Initialize the second SSD (Disk 1), and then you can select it to create the mirror
The SSDs will start to sync. The progress will be shown on the far left of the Disk Management window
Verification
Once the sync is complete, both SSDs will have the same C: Drive partition that can be confirmed in Disk Management.