Scope/Description
This article will show how to manage networking in Houston UI
Prerequisites
Access to Houston UI
Network Manager installed and configured
Steps
In the networking tab, we can see our interfaces, and the option to create bonds, bridge, or VLANs. We can also directly select an interface to configure its settings.
If we select the interface directly, we can edit iPv4, iPv6, and MTU settings. Here we'll edit our iPv4 settings.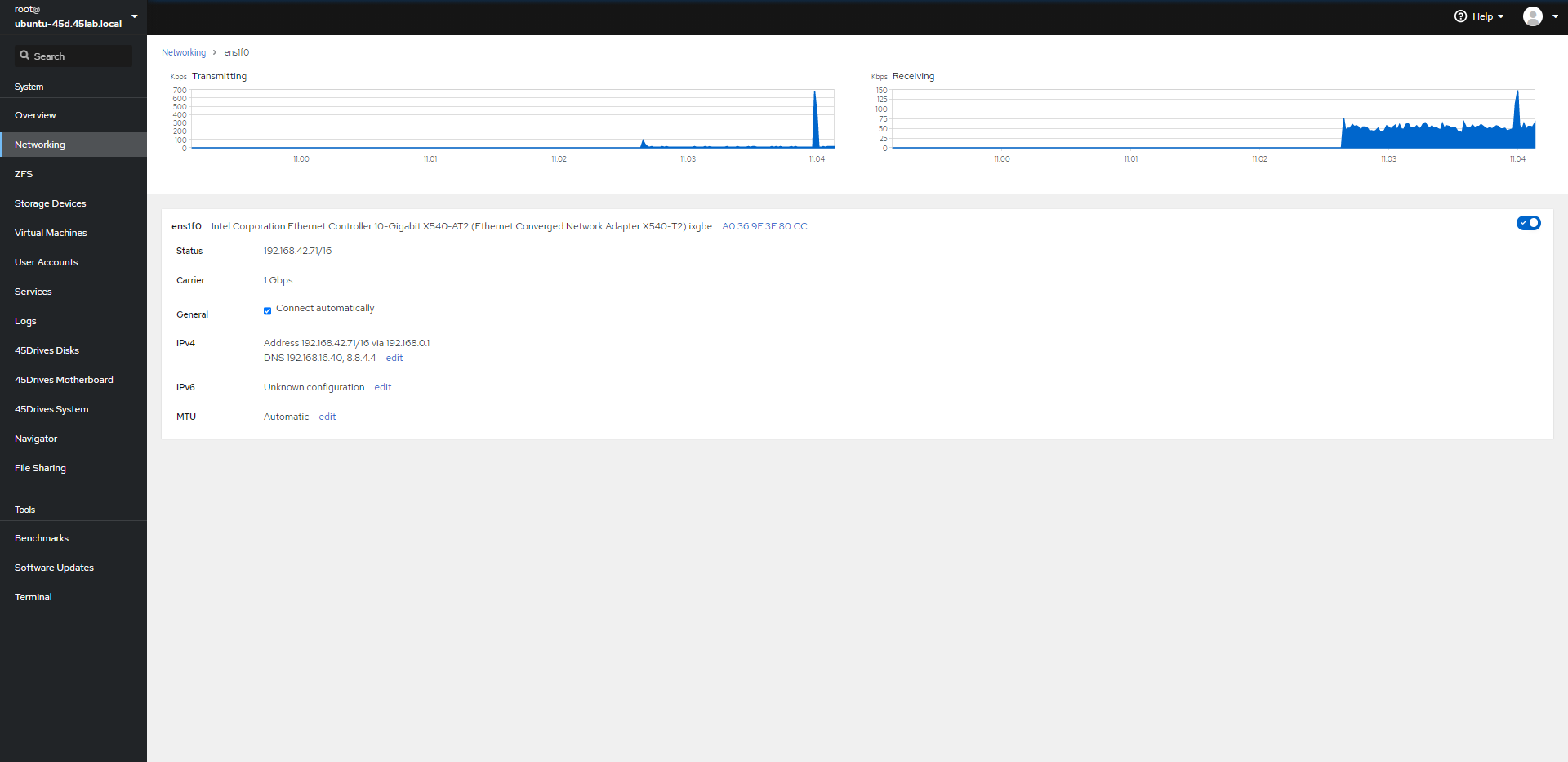 Here we'll assign a static IP, and set the default route and DNS. Here we've set an IP of 192.168.*.*, subnet of /16, and a gateway of 192.168.0.1. For DNS we've set 192.168.16.40, and 8.8.4.4.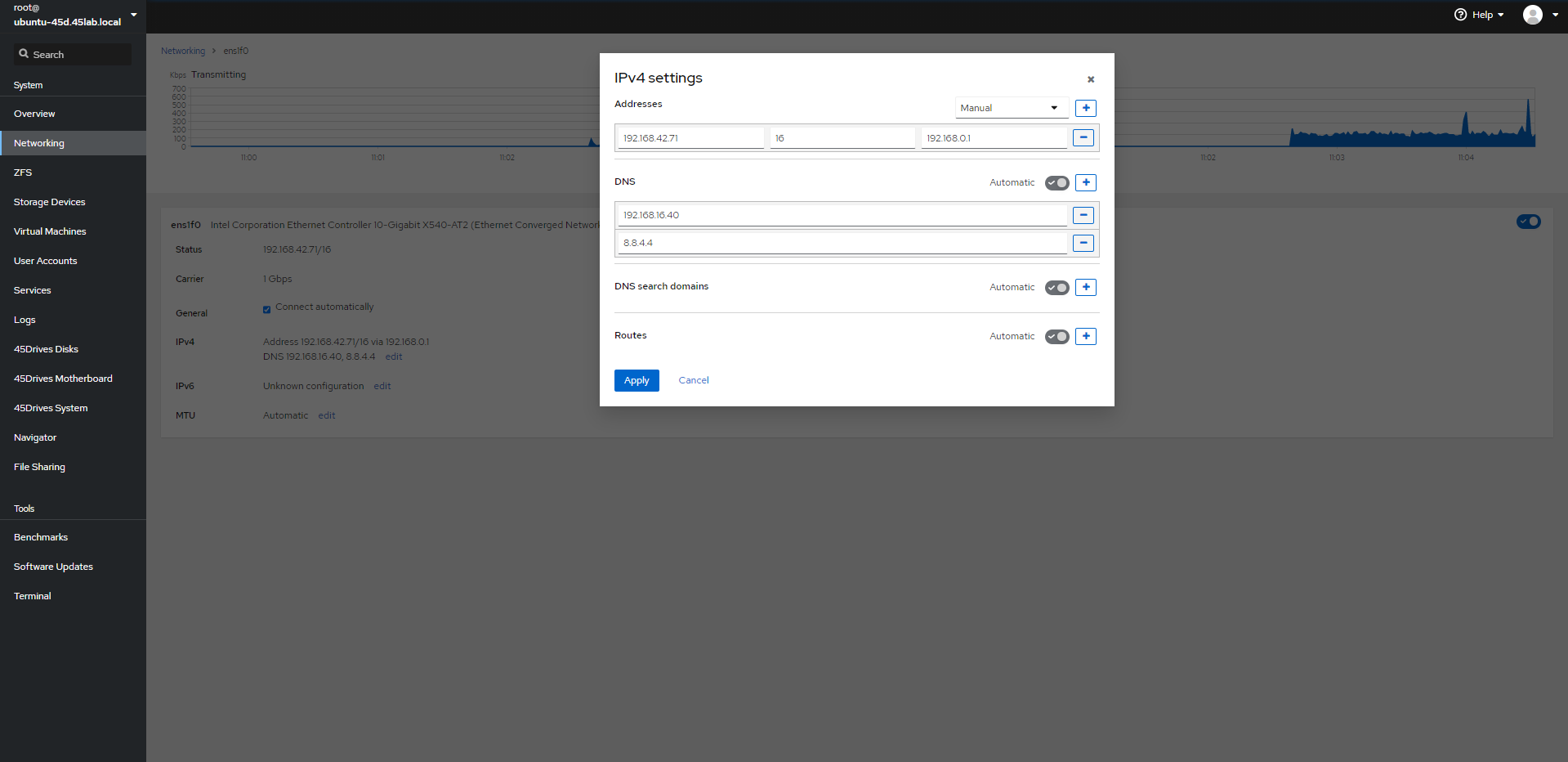 We can also configure a bond by selecting the Add bond. Here we're bonding interface eno1 and eno2 together within a Active backup bond.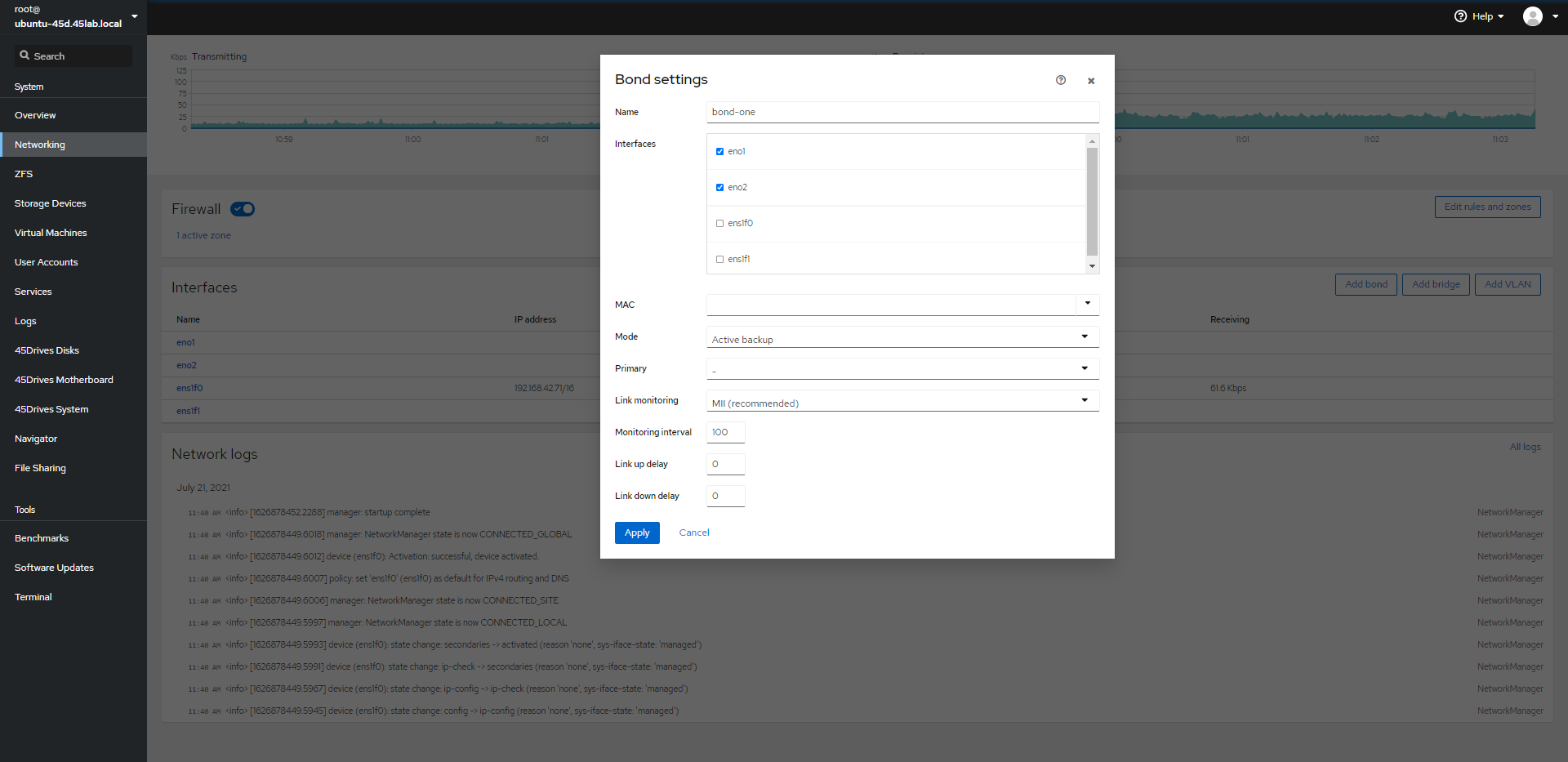 Here we can see our bond is created.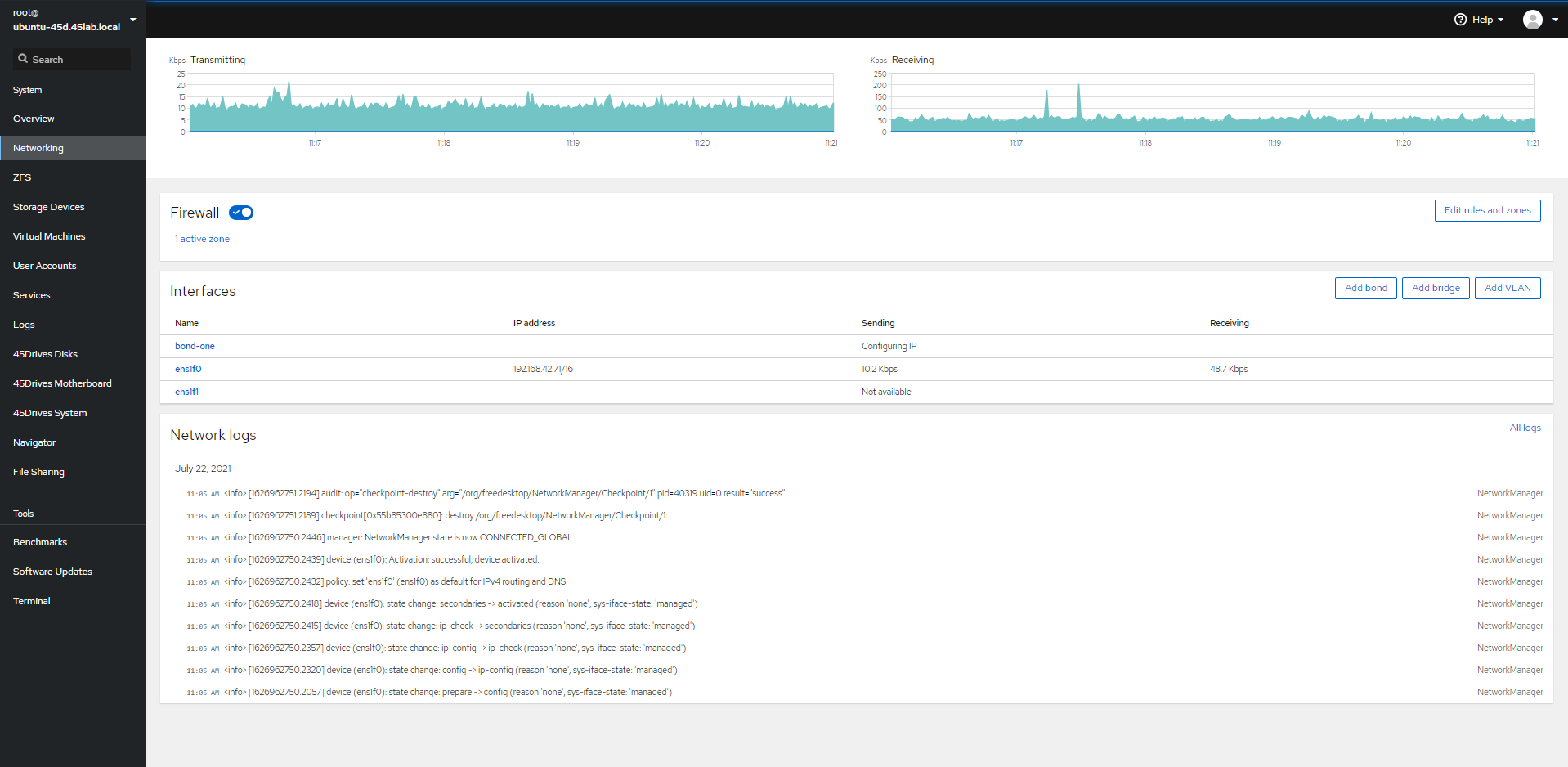 Verification
Verify the network interface(s) have been configured correctly in the UI, or by running "ip a" in the terminal.
root@ubuntu-45d:~# ip a
Troubleshooting
Ensure you have Network Manager installed and configured.