Scope/Description
This article will cover managing Firewall in Houston UI
Prerequisites
Access to Houston UI
Firewalld installed and configured
Steps
In the networking tab, we can see the firewall is currently enabled. We can turn it off completely by clicking the button next to it.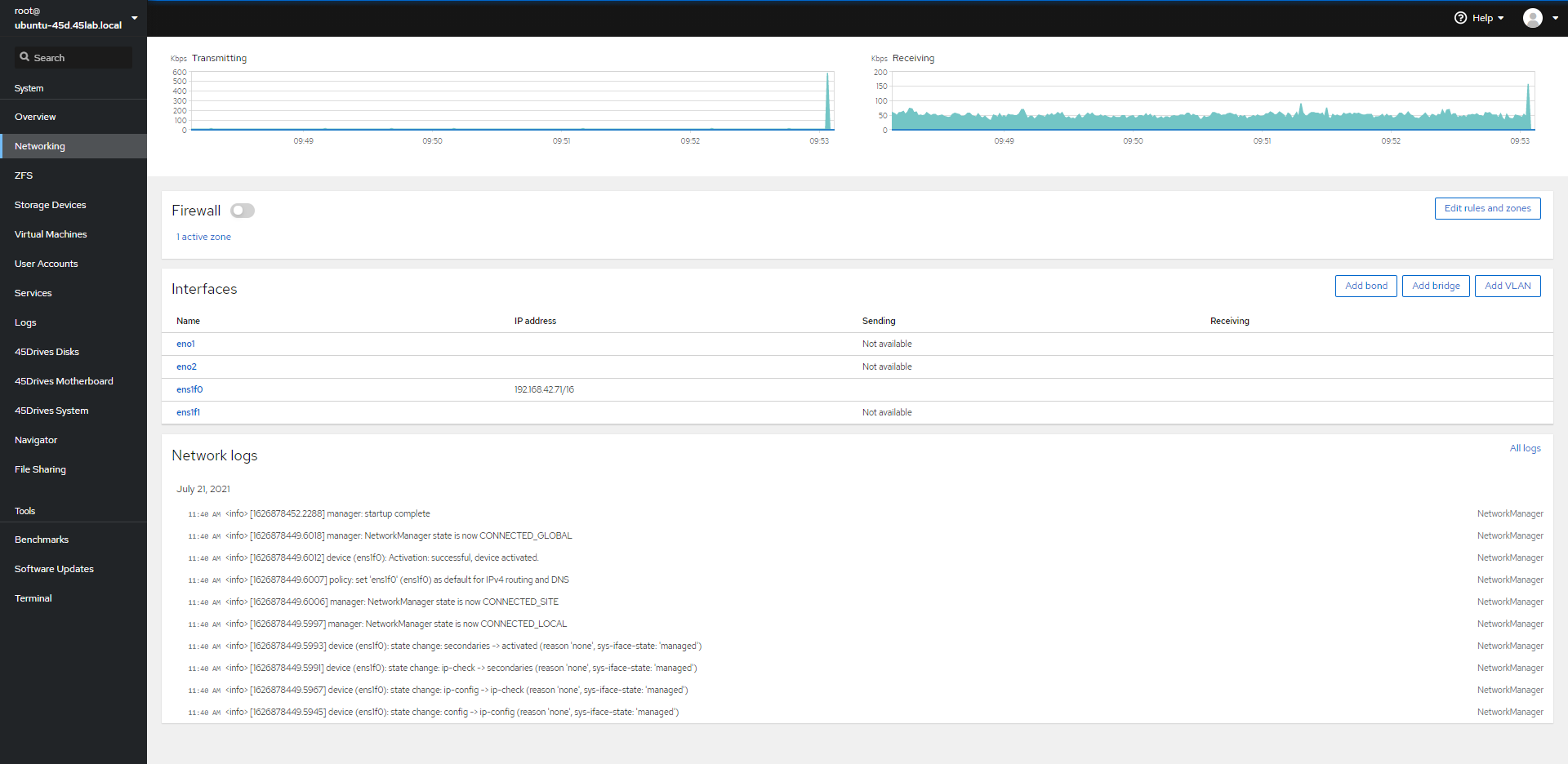 Next, we can select the Edit rules and zones button to configure rules for our firewall.
We can select Add services to add a new rule.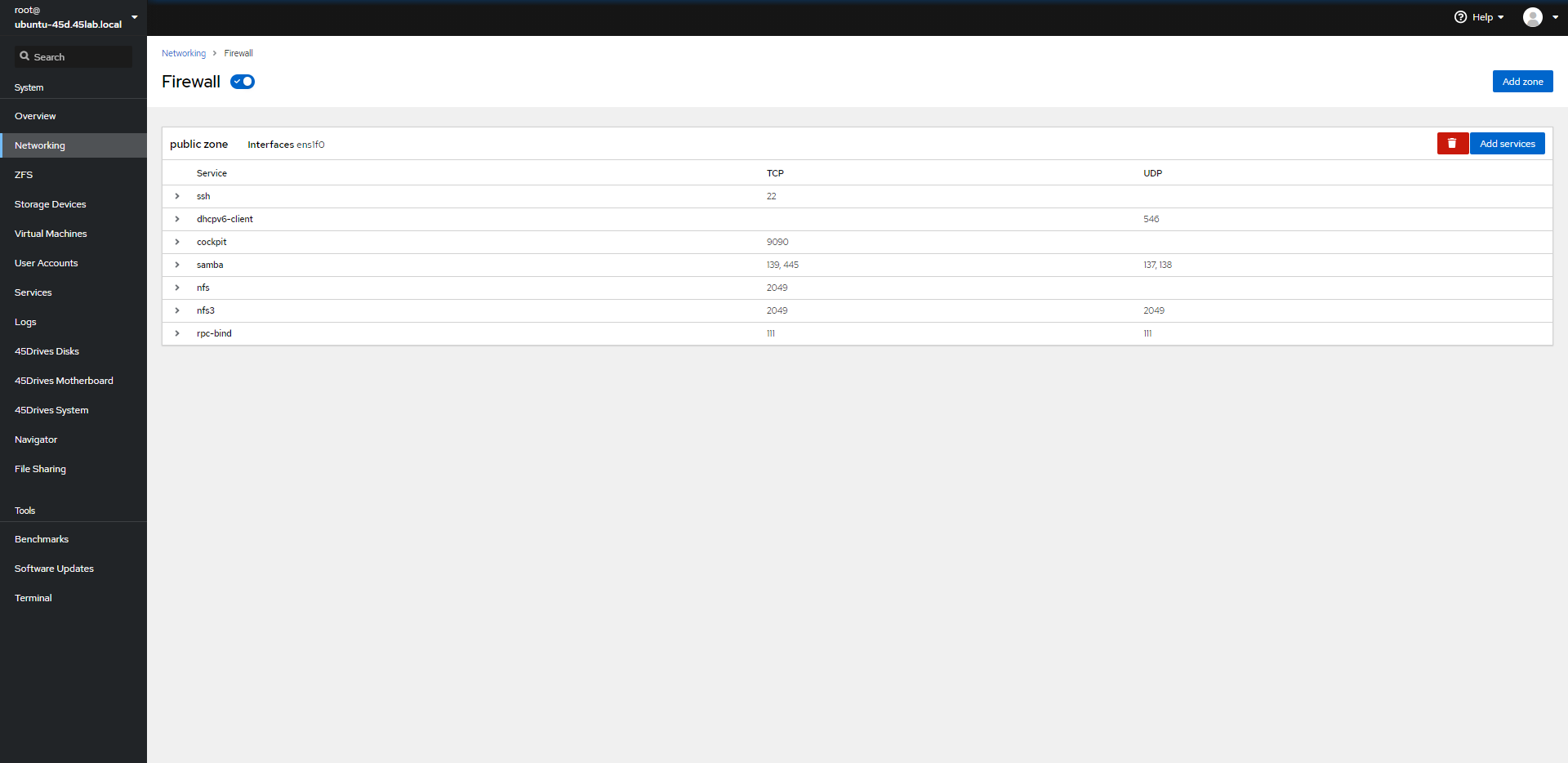 Here we can select from some common services, or add a custom port instead. Here I've selected the samba-client service.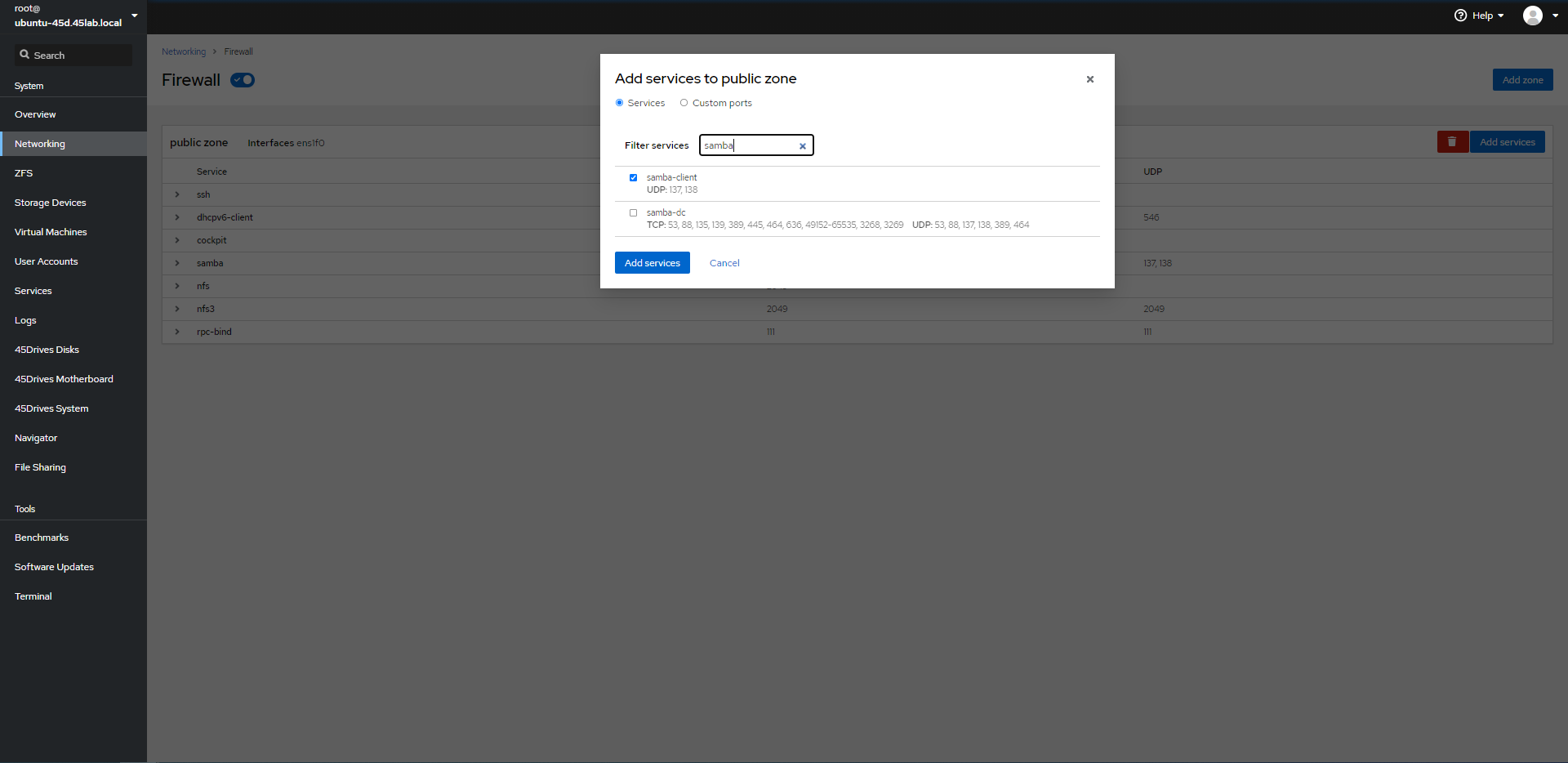 Here we can see the samba-client service has been added to our firewall.
Verification
Verify the firewall rules have been added via the UI, or by running "firewall-cmd –list-all" in the terminal.
root@ubuntu-45d:~# firewall-cmd --list-all
Troubleshooting
Ensure that firewalld has been installed and configured correctly.