Scope/Description
This article will show you how to create an MDADM RAID through Houston
Prerequisites
Steps
Accessing the Storage Devices tab
In the "Storage Devices" tab, Click on the three lines in blue, next to "Devices"
Then click "Create RAID device"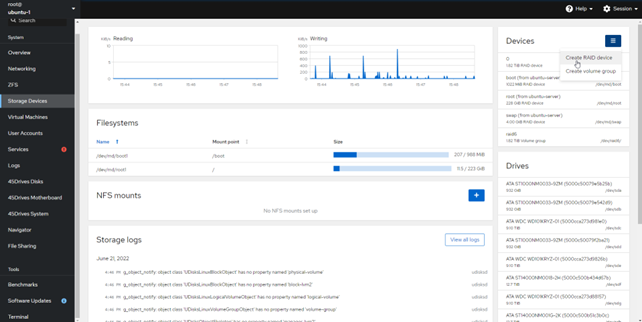 Configuring the RAID
Give the RAID device a name and chose the RAID level you would like to use.
Then select the drives you want to use to create the array with. Ideally, you would use 10 disks or less in a single RAID group. The more disks you use, the longer the recovery time will be in the event of a failed disk.
When done, click create.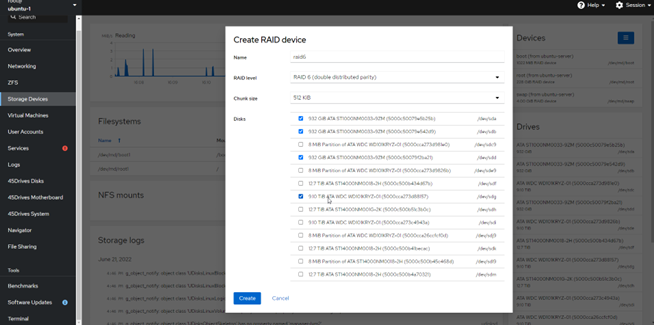 You can see that the RAID was created.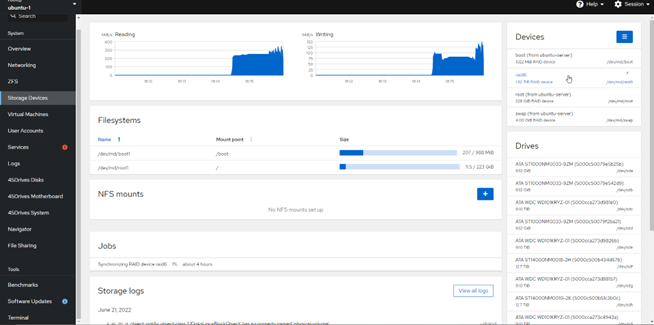 Create Physical Volumes
If you've created more than one RAID array, you can use LVM to make physical volumes out of the arrays with the " pvcreate " command. In this example, we care creating the physical volume on the second RAID group in the terminal.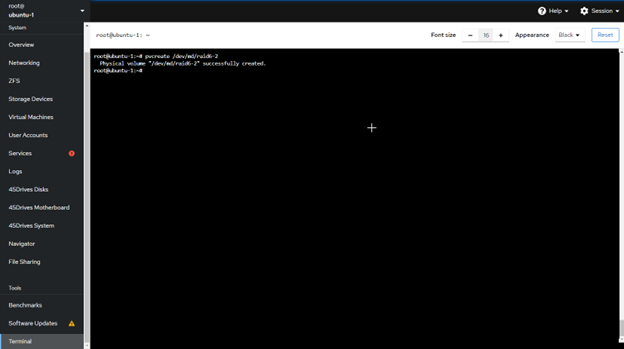 Create Volume Group
After the physical volumes are created through the terminal, head back to Houston to Storage Devices and click "create a volume group" to take your 1 or more RAID groups and put them into a Volume Group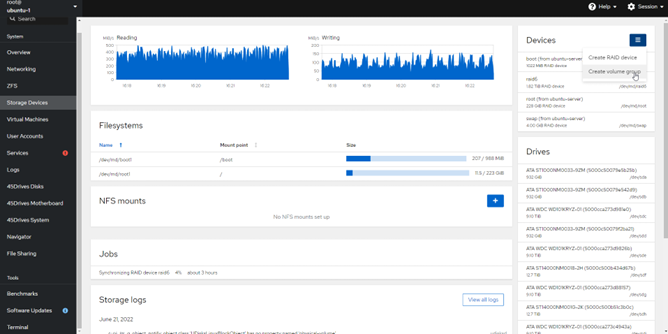 From here, you will give the volume group a name and then will be able to add the 1 or more RAID groups into a single volume group from here. This will allow you to make use of all of your RAID groups in a single grouping. This makes it easier to manage and carve up the array logically for different use cases using logical volumes.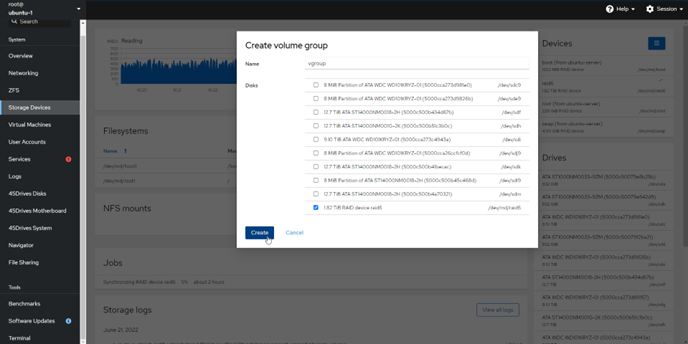 You can see that the volume group has been created.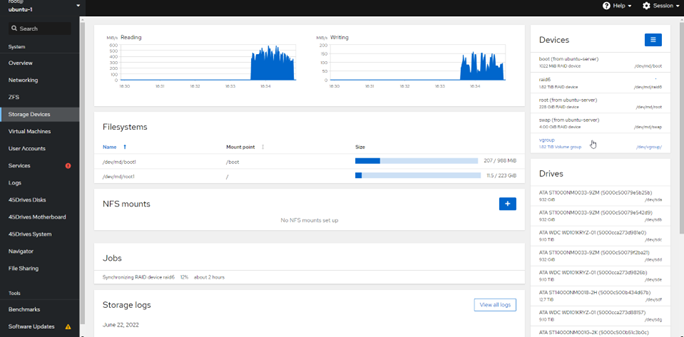 Create a Logical Volume Group
Click on the volume group that was just created. From there, you can create a new logical volume. You can carve off logical volumes into any size for you to use for different applications and storage needs.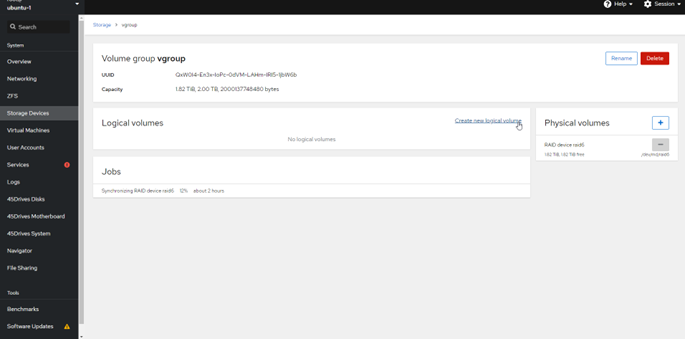 You can give the logical volume a name and select it's purpose. In the example, it will be used for block storage for a filesystem. It could be used for directly in targetcli for iSCSI or mounted as an NFS or SMB share.
You can also set the storage space that will be available for the logical volume group.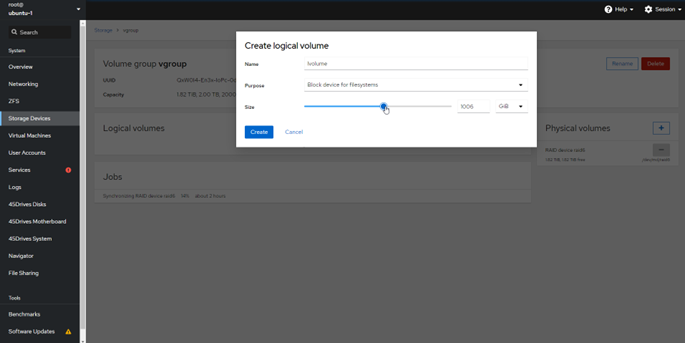 Once you click create, you will be able to see that it has been created.