Scope/Description
This guide will walk you through the steps to enable shadow copy on an SMB share running on ubuntu 20.04
Prerequisites
Server running Houston with Znapzend
Steps
Configure auto snapshot with znapzend, follow the guide below:
Once a replication task is created, Go to the "File Sharing" tab and click on the share you wish to add shadow copy to.

Once editing, you can click the "Populate Shadow Copy settings".
Now the required parameters should be added to the "Advanced Settings" box. Then click "Apply".
If you are adding these parameters to a pre-existing share you may need re-input the previously used parameters on that share

After applying the changes you should see them successfully added to the share.

Verification
Connect to your share and try to view the snapshots under "Previous Versions" under the properties.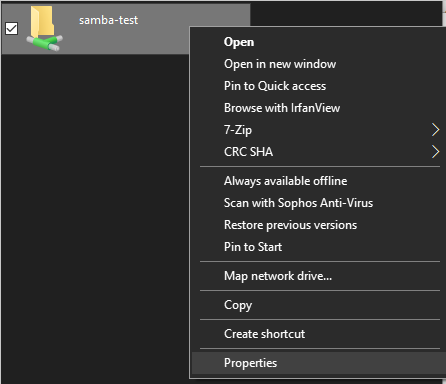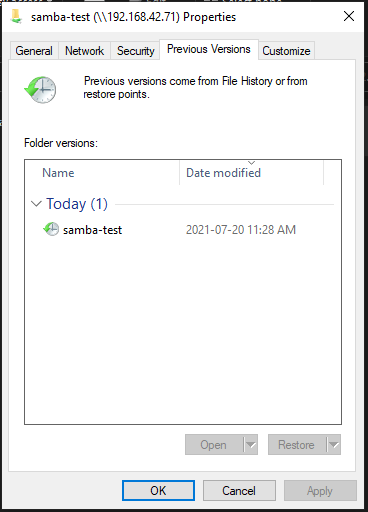 Troubleshooting
Verify there are snapshots being made on the server.
Restart the samba service.
Remap the Network Share on the Windows Client