Scope/Description
This article describes the process of changing the location where the killdisk erase certificates are saved. They can be saved to a specific directory, network share, or configured to print automatically.
Prerequisites
Steps
Create a file on your desktop by right clicking selecting create folder, Name the folder whatever you want.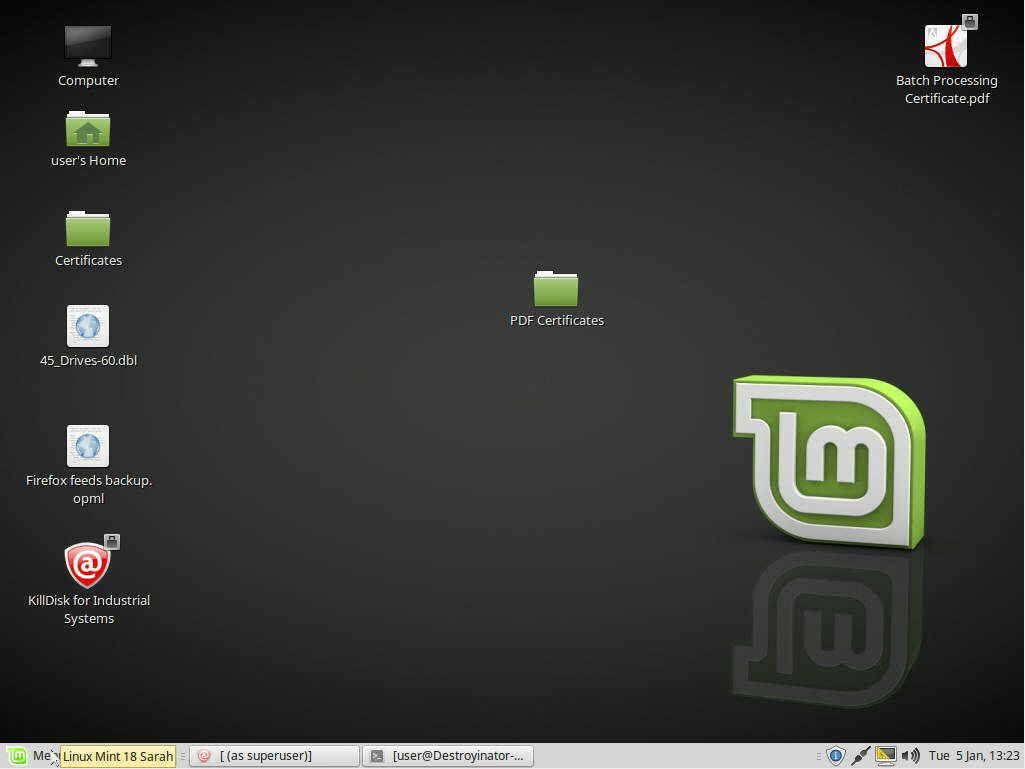 Open killdisk
Open preferences tab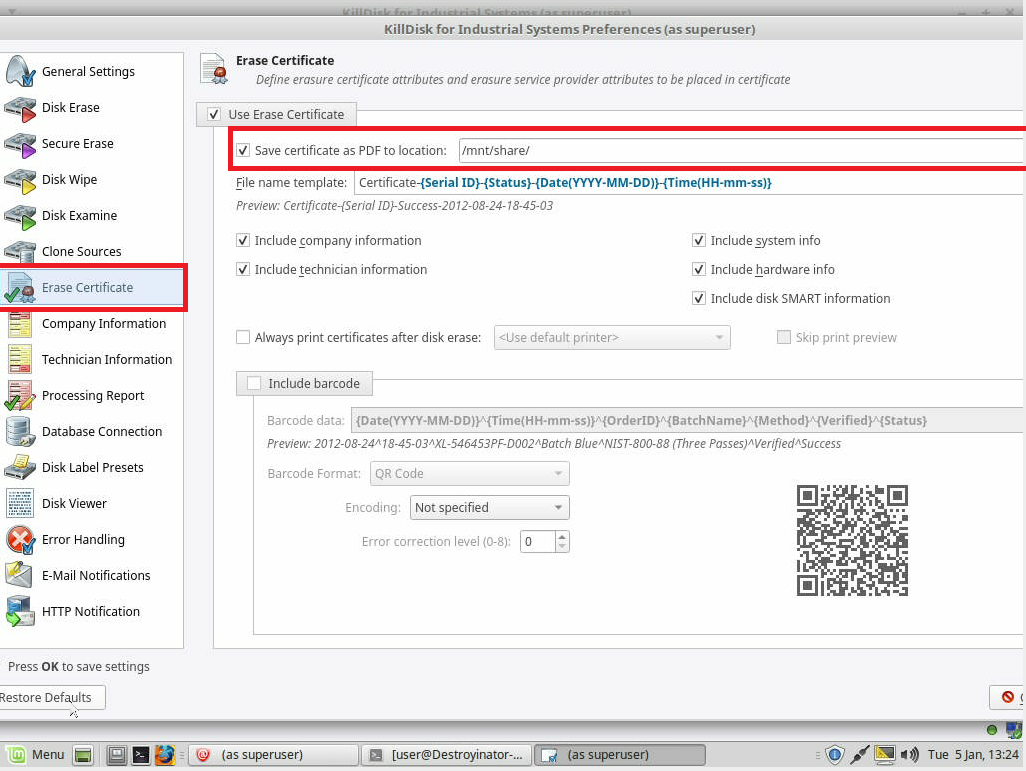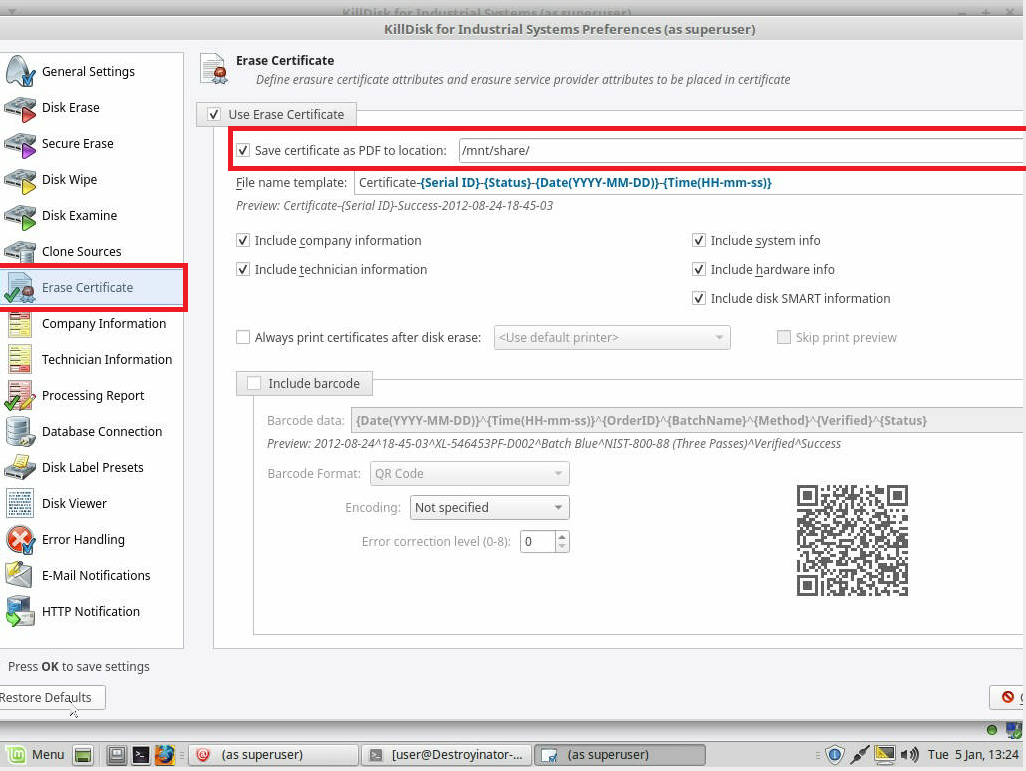 Click the 3 dots at the end of the "Save certificate as PDF to location"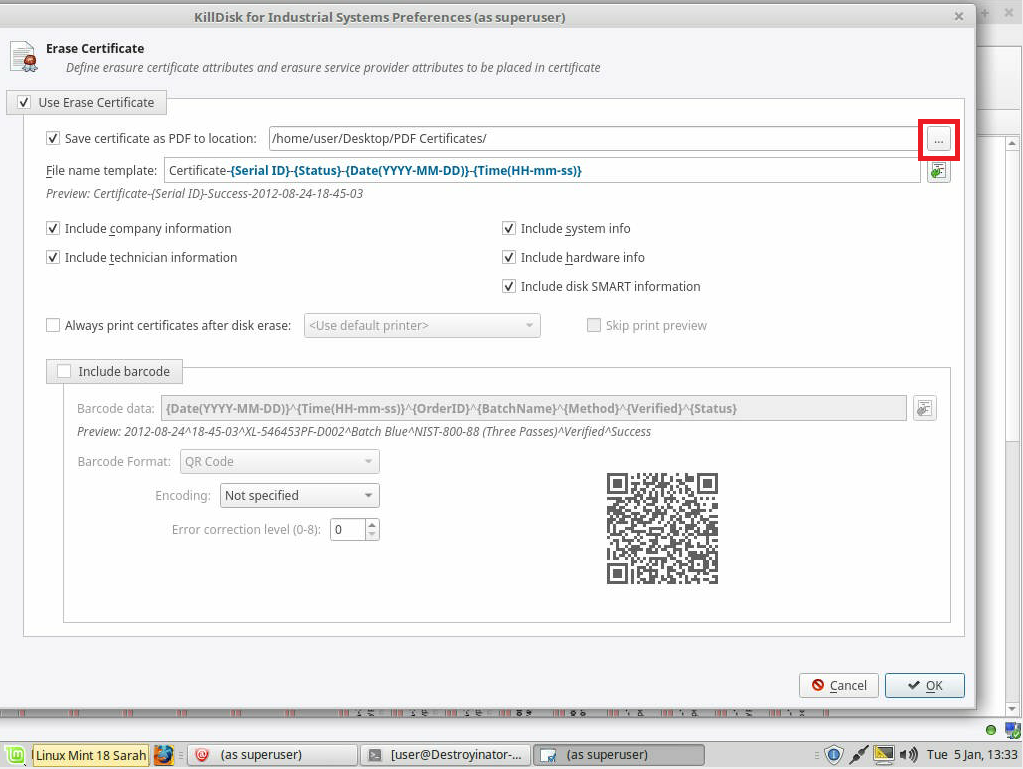 Click the left arrow and then the hard drive icon to bring you to the beginning of the path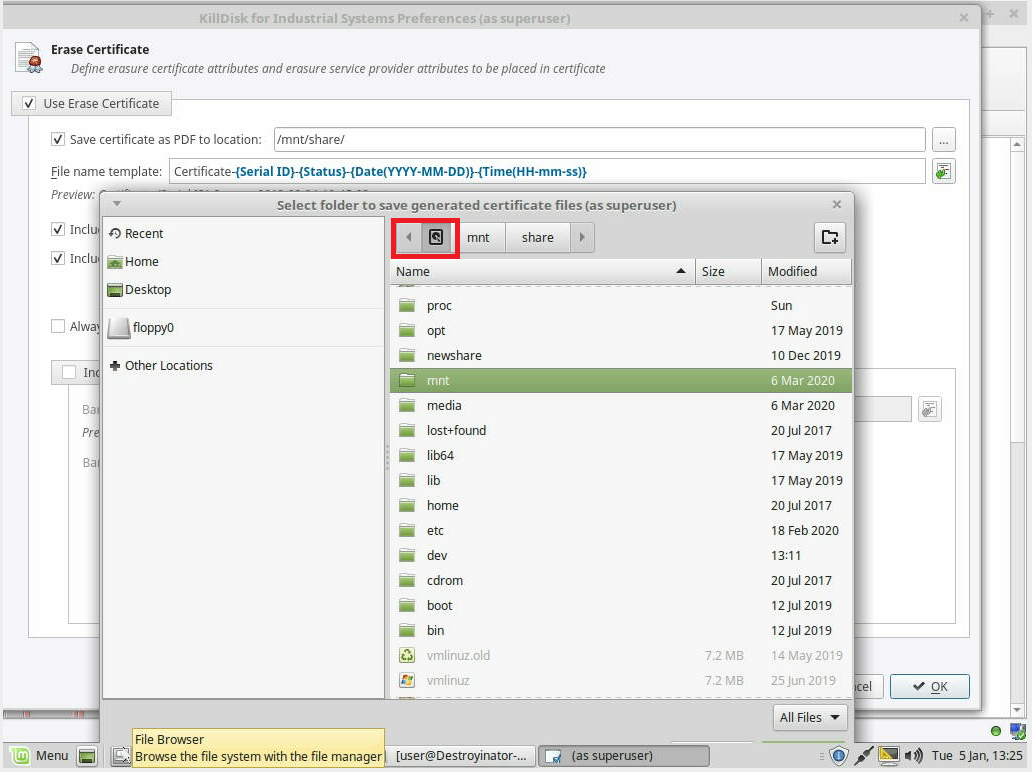 Navigate to home-user-Desktop
Select your folder you created before
Click open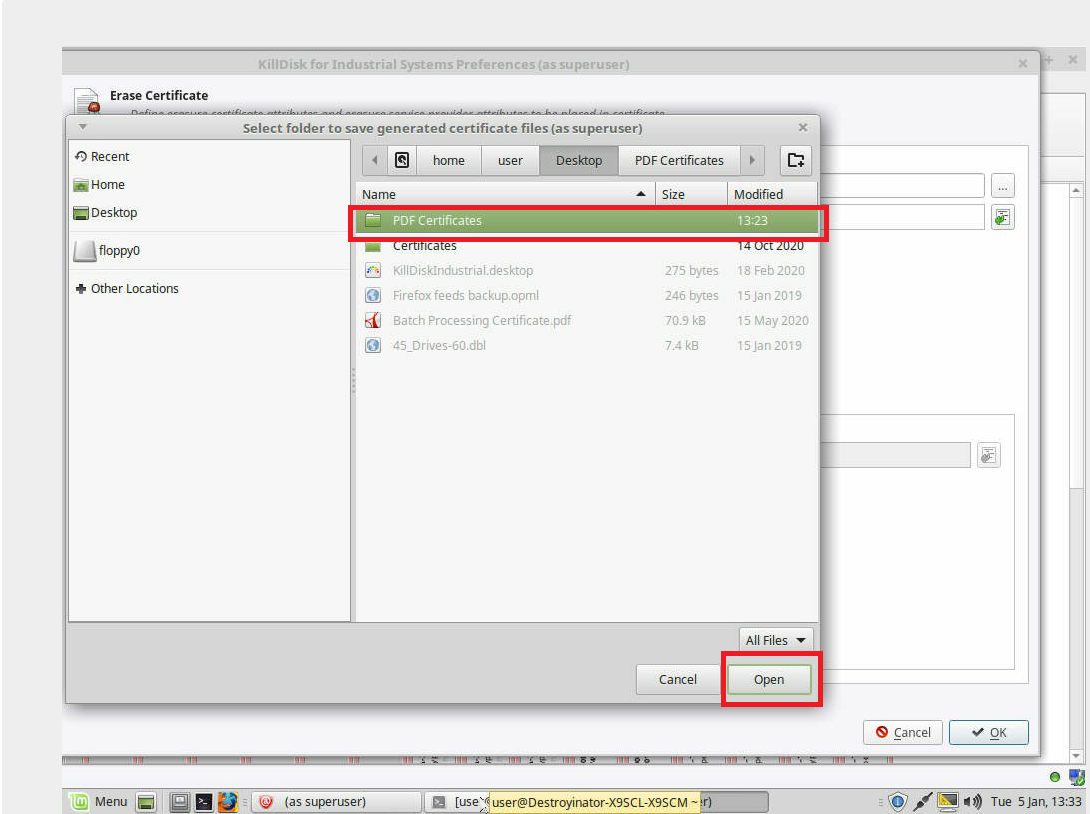 Now your save location has been changed
Verification
After completing a disk erase check the folder to see if the certificates are being saved properly.
Troubleshooting