Scope/Description
This article details the process of replacing power modules within a 45Drives unit.
Steps
Power down the unit you are replacing the power module(s) in and unplug the power.
Open the back of your unit with a Philips screwdriver.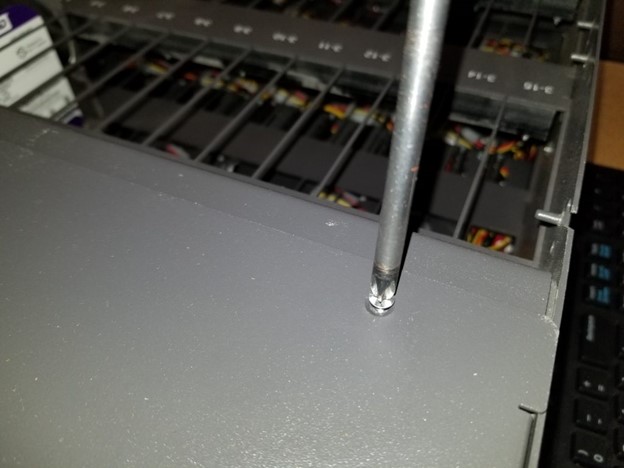 Locate the failed module, and loosen the screw on the right side with a slotted (flathead) screwdriver.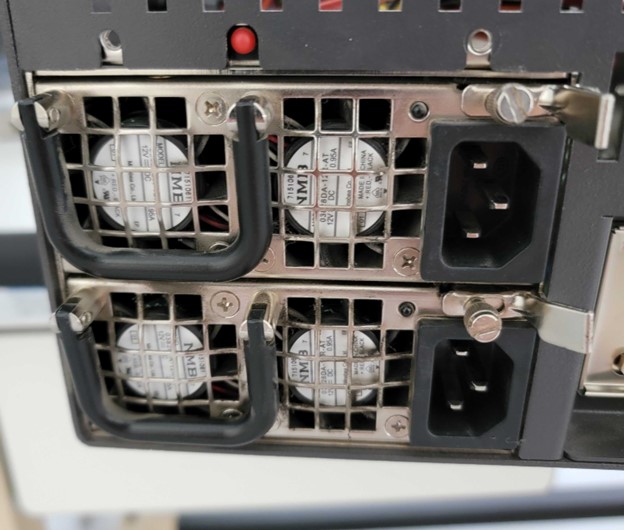 Once loosened, pinch the pin to the right of the screw, and pull the module out using the grab handle on the left side.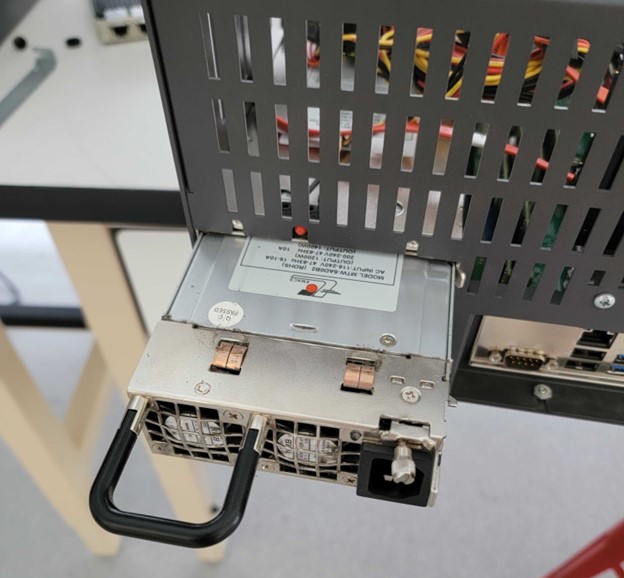 Insert the new module (make sure it clicks into place) and tighten the screw.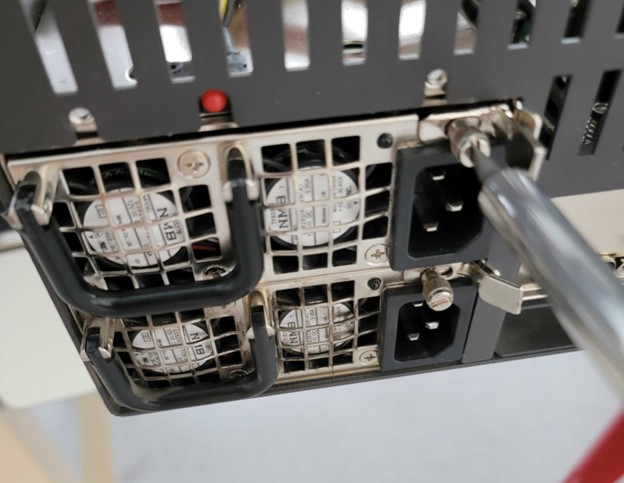 You can now safely power back on your unit.