Scope/Description
This article describes the process of installing Rocky Linux 8.4 on redundant boot drives.
Prerequisites
Steps
Configure Boot Drives into Mirrored Array
Boot into the ISO, select Install Rocky Linux 8.
English is the default language, just click continue to proceed with the installation.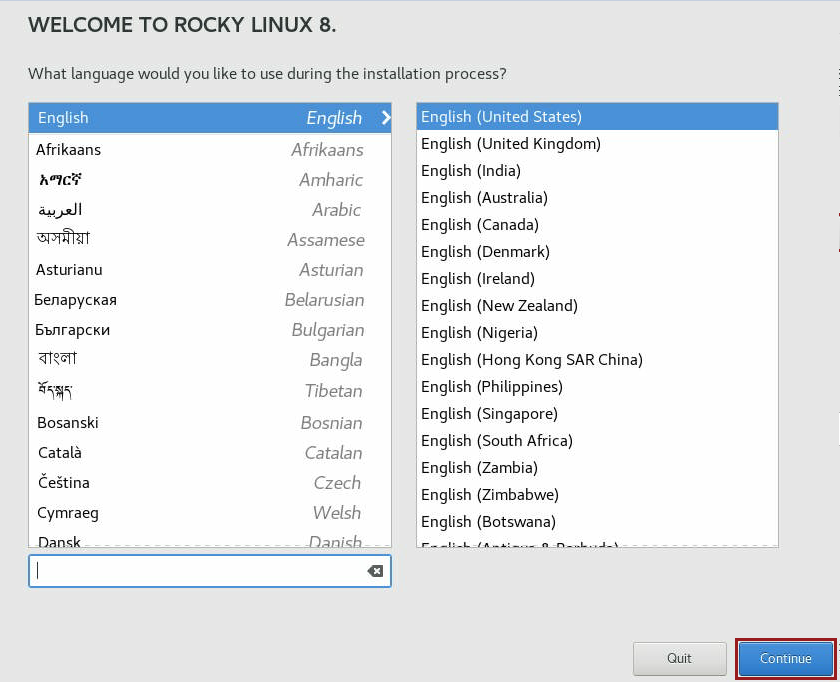 First, setup the Installation Destination.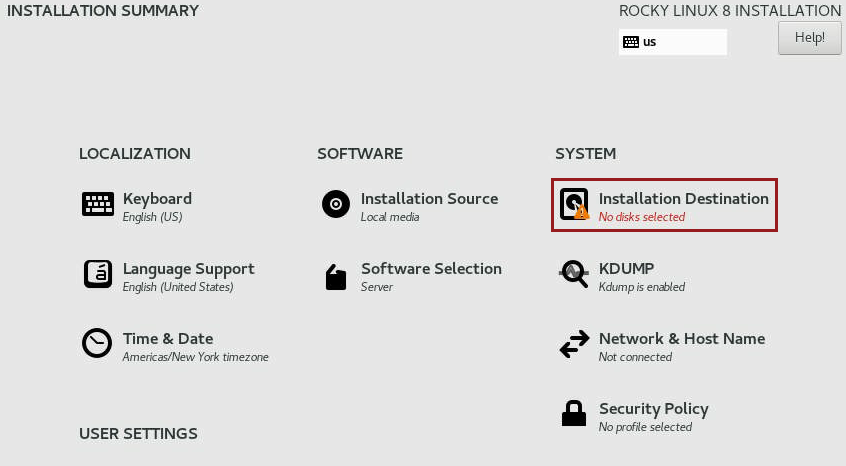 Select both boot drives for the redundant install, make sure to click Custom and then to proceed click Done.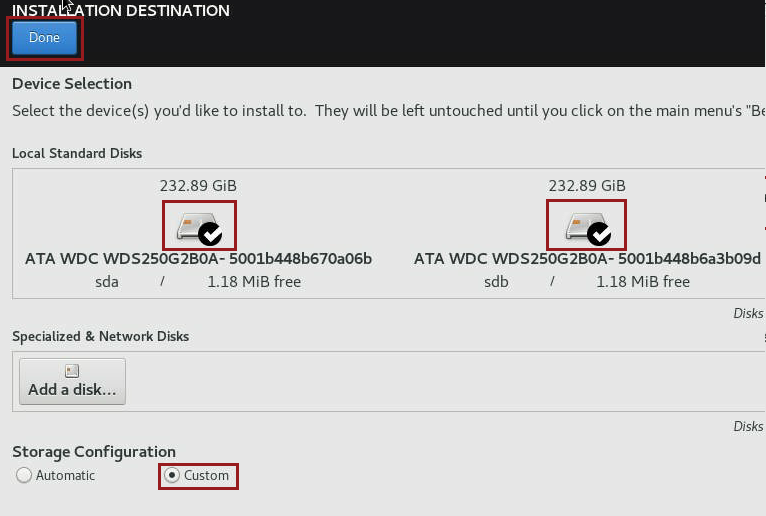 Click the New Rocky Linux 8 Installation drop down, and click the + to add a mount point.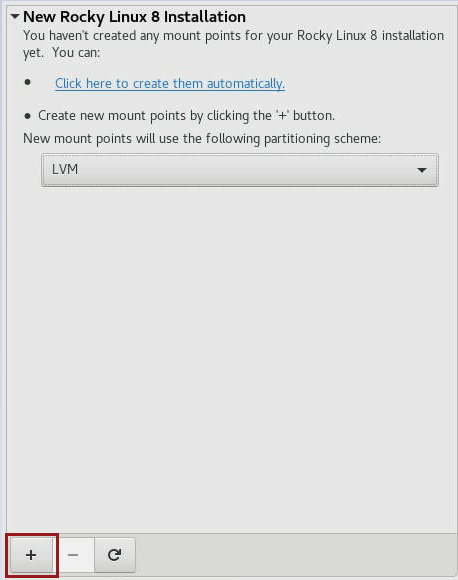 Create a 20GiB swap mount, then click Add mount point.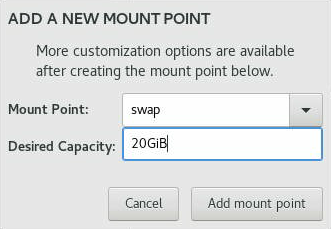 Edit the swap point to Raid1 for mirrored boot drives. Once Raid 1 is configured, click Update Settings.
Now create the second mount point / as 200GiB. Then, click Add mount point.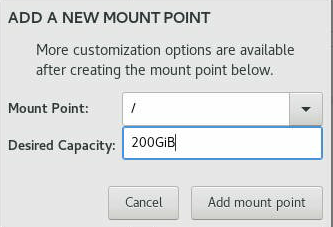 Again, edit the mount to be a Raid 1 mirrored setup, then click Update Settings. Then, click Done.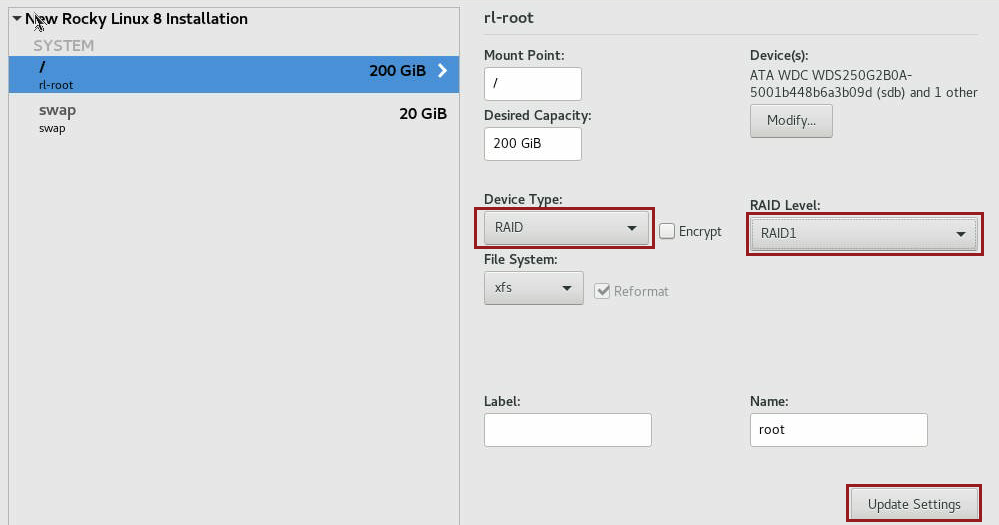 Accept Changes on the summary pages. This will conclude the configuration for the Installation Destination.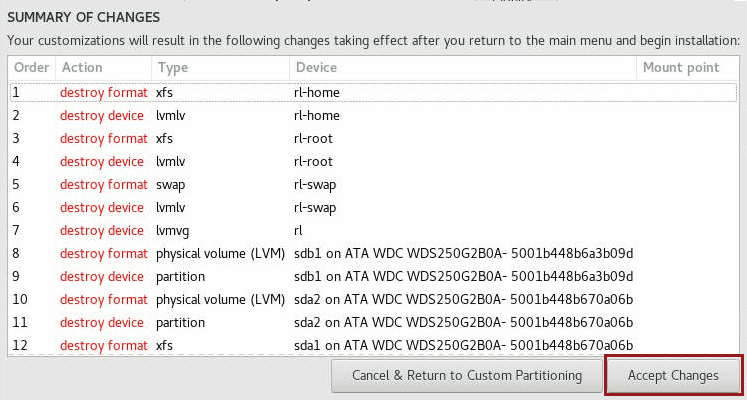 *** If  you are greeted with the following error after creating the "/" parition, Please see Troubleshooting section for further details.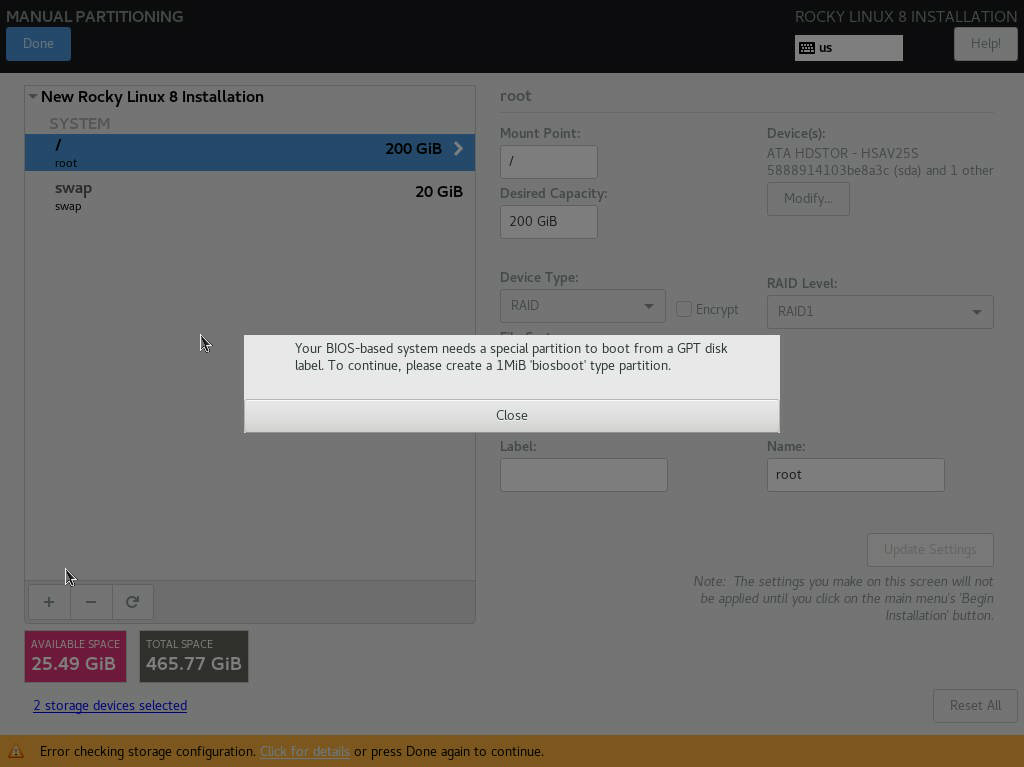 Configure Networking
Next, the networking will be configured. This section can be skipped if you wish to setup the networking after the install.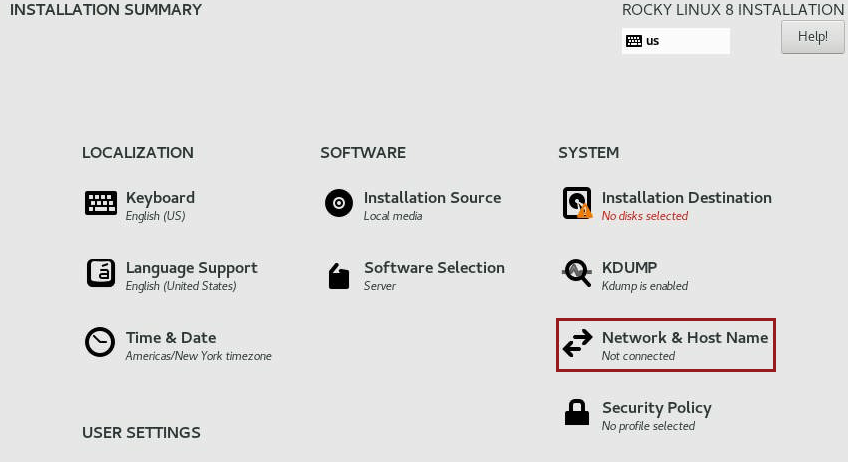 Select the interface you wish to configure, turn it ON. Then, click "Configure…".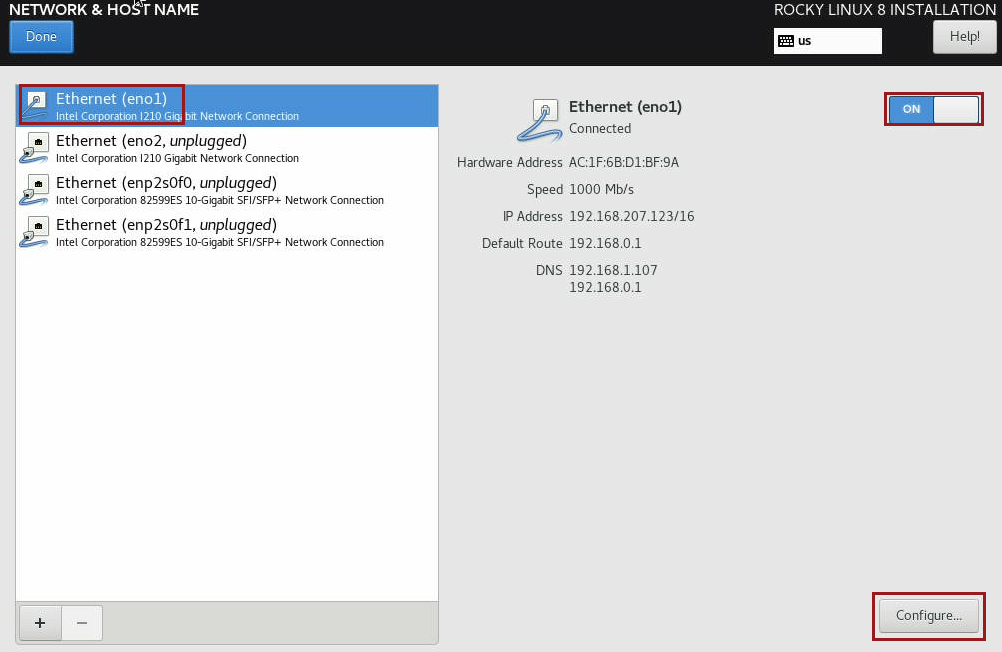 In this example, I am configuring using IPv4, if you are using IPv6 edit those settings. Set the method to Manual, and fill in the following information, Address, Netmask, Gateway and DNS. Then, click Save.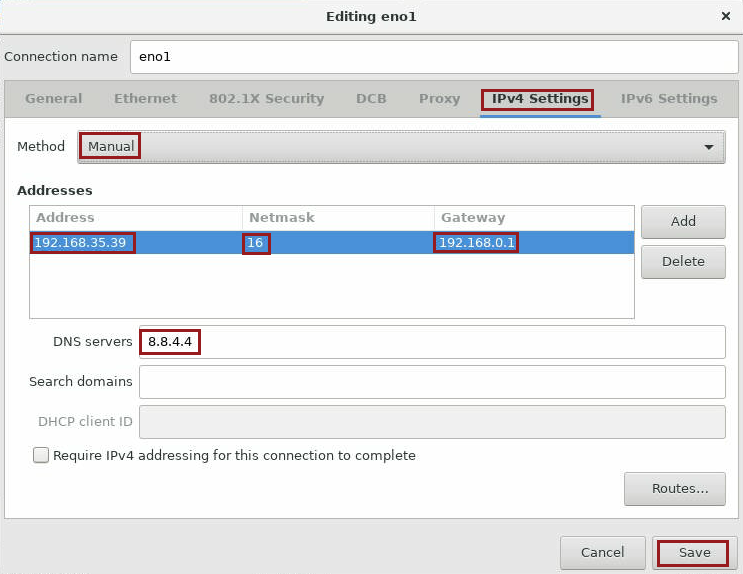 You can set the hostname within the network configuration tab, see below:

Once the networking is complete click the Done.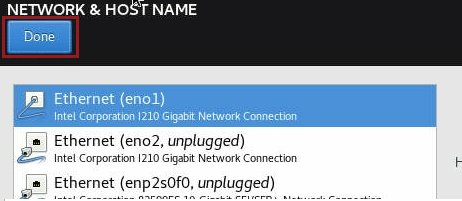 Setup Users
During the installation, the root password will need to be configured.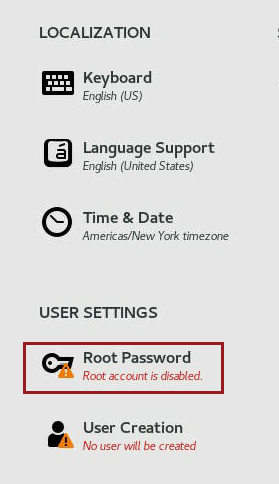 Fill in the password for root. If the password bounces back as Weak, you can click Done twice to override.

Begin Installation
Once the configuration of the installation destination, root user and networking is done you can click Begin Installation.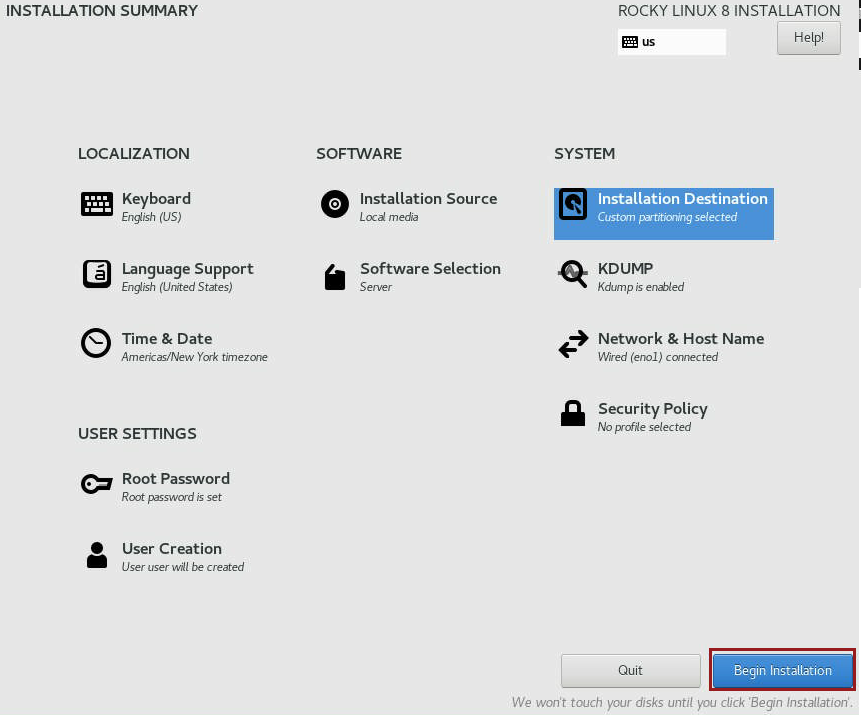 Once the installation is complete, click Reboot System.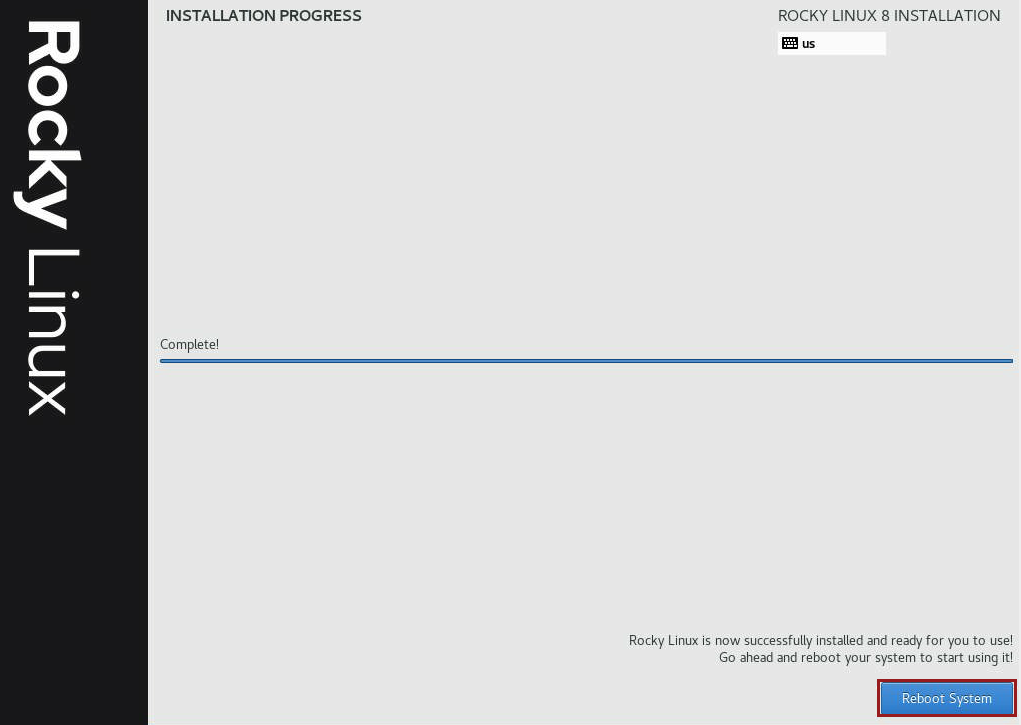 Verification
After the reboot, the system should boot into Rocky Linux. To get Houston UI and 45Drives tools, see here.
Troubleshooting
If you come across the following error when configuring the boot devices' RAID set-up, please follow to correct.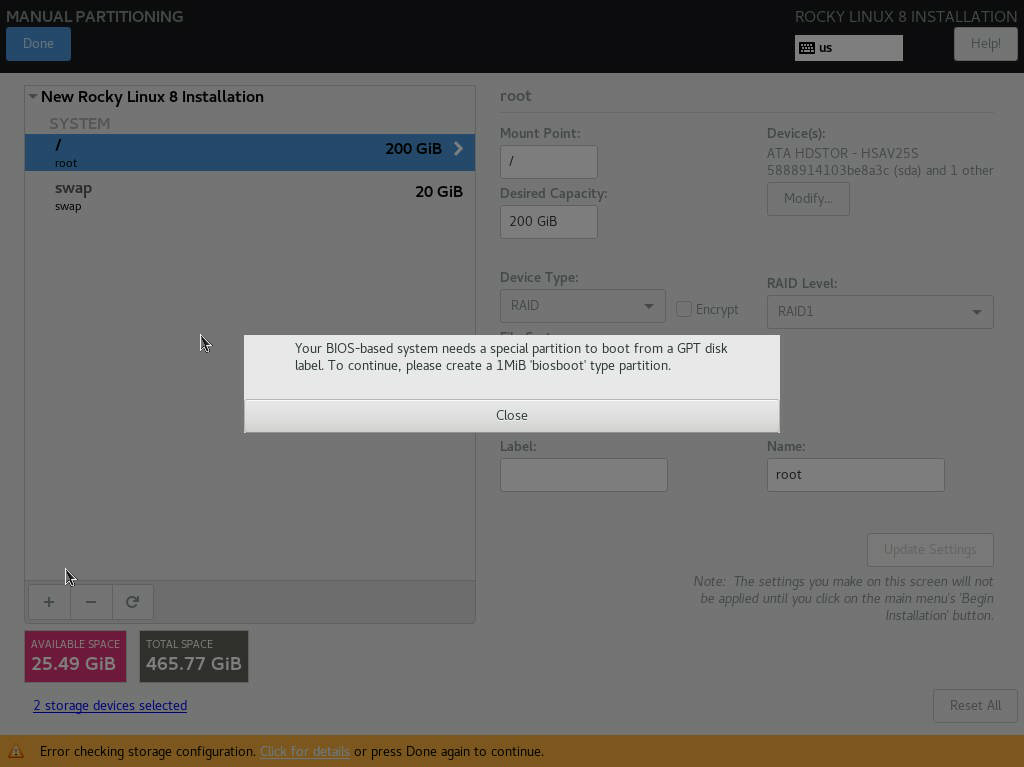 Click "+" to add another mount point and select "biosboot" & make the parition atleast 1 MiB in size.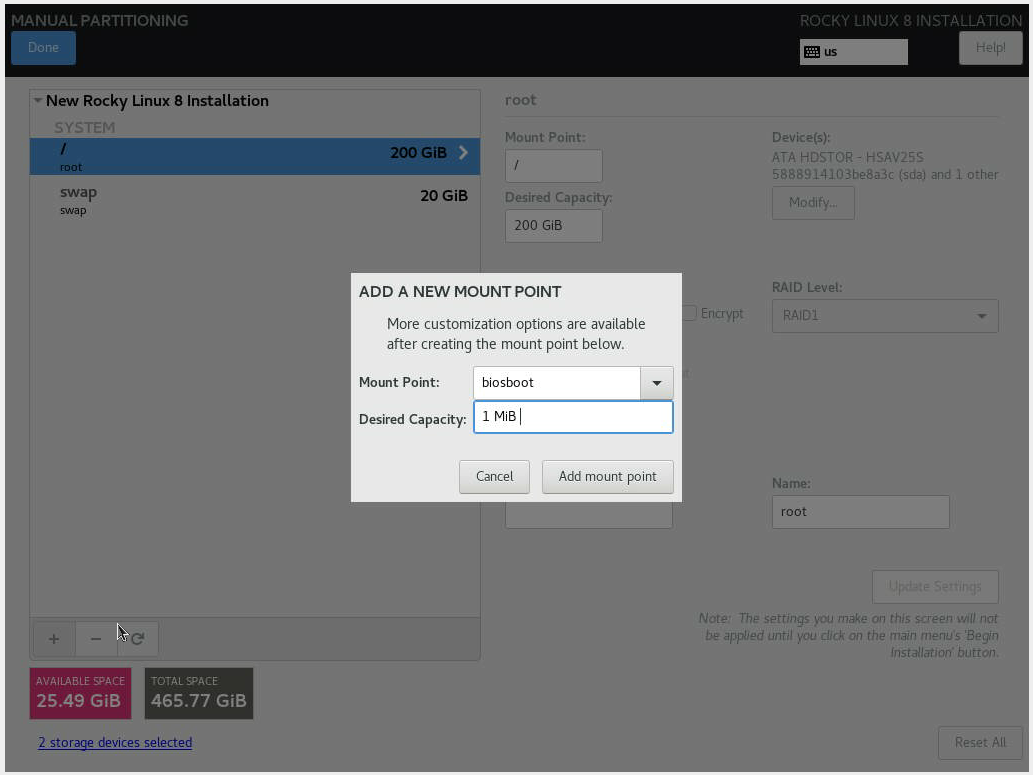 Once the new partition is created, you will be able to complete the Manual Partitioning section.