Scope/Description
This article will cover resolving an issue when mounting NFS shares that are not honoring the permissions when mounted on a NFS client.
Prerequisites
Storinator or Cluster with a configured storage pool
SSH access to the server or cluster
Configured and accessible NFS share(s)
Diagnosis
On the NFS client we can see the issue with the ownership by running a ls -al on the mounted directory. There will also be error messages located in /var/log/messages.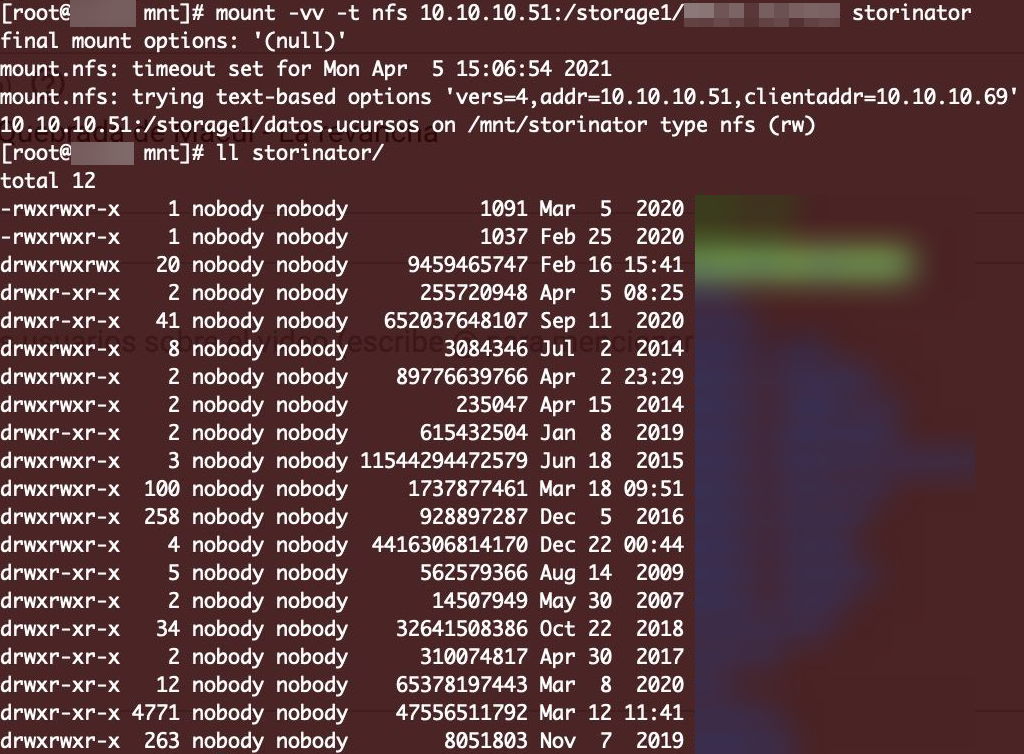 To diagnose this issue, on the client, run the following command:
cat /var/log/messages | grep nss_getpwnam
The output from this command should be something similar to:
nfsidmap[11441]: nss_getpwnam: name 'user@exampledomain.com' does not map into domain 'localdomain'
This tells us there is an issue with the NFS share not mapping the proper domain credentials when mounted.
Resolution
To resolve this issue, we need to modify the /etc/idmapd.conf file with the proper domain(FQDN). This change needs to be made on both the client and the server.

We need to change the #Domain variable to:

Be sure to uncomment(remove the #) before Domain.
From here, we need to restart the idmap service and clear the cache.
systemctl restart nfs-idmapd.service

Clear the cache
nfsidmap -c
Remount the share
mount -o remount /nfs/mount/point
Verification
Running a ls -al command should now list the shared files with the proper ownership users and groups.