Scope/Description
This guide will demonstrate the steps to create and configure your CIFS shares to allow Windows Domain Admins to manage user/group access.
Prerequisites
PetaSAN cluster with CephFS + CIFS deployed
Joined Active Directory
Package "attr" is installed
Steps
Select "Add CIFS Share" from the CIFS shares page within the dashboard

Create your CIFS share name, and choose your preferred file system layout

For Authentication, choose the user that is creating this share for reference – This will not be the owner of the share, however in the Petasan dashboard it will show this user name for reference in the future. Click save.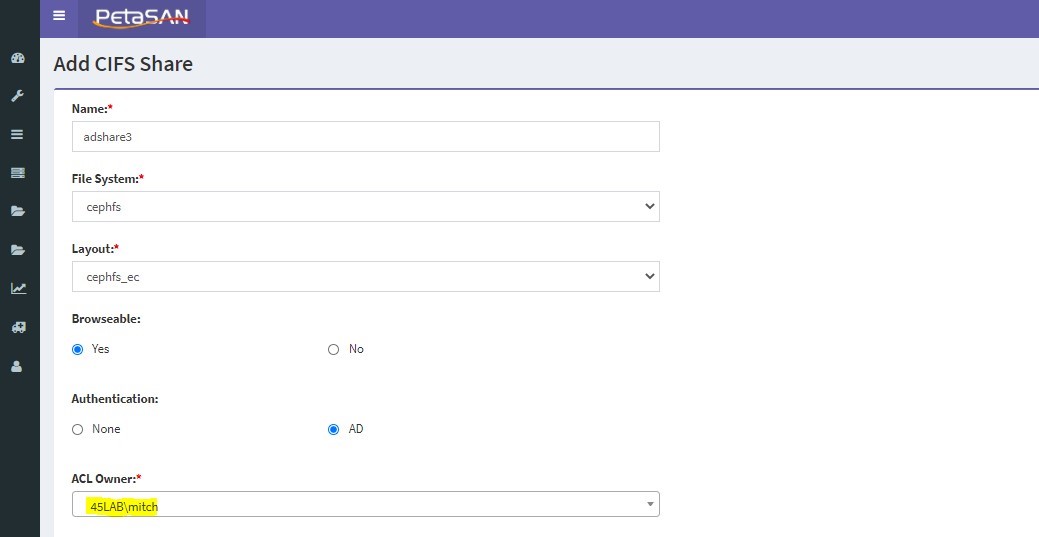 SSH into one of the Petasan nodes that is serving CIFS shares to clients, and change directories to your CIFS directory from within CephFS.

Note: the path may be different depending on the CephFS layout you have chosen for your shares.

Give domain admins group rights to own the share with chown, and then give the group access with chmod.

Grant the SeDiskOperatorPrivilege privilege to the domain group that will configure share permissions
net rpc rights grant "45LAB\Domain Admins" SeDiskOperatorPrivilege -U "45LAB\administrator"
Enter 45LAB\administrator's password:
Successfully granted rights.
Permissions can now be managed and configured via Windows from a Domain Admin account.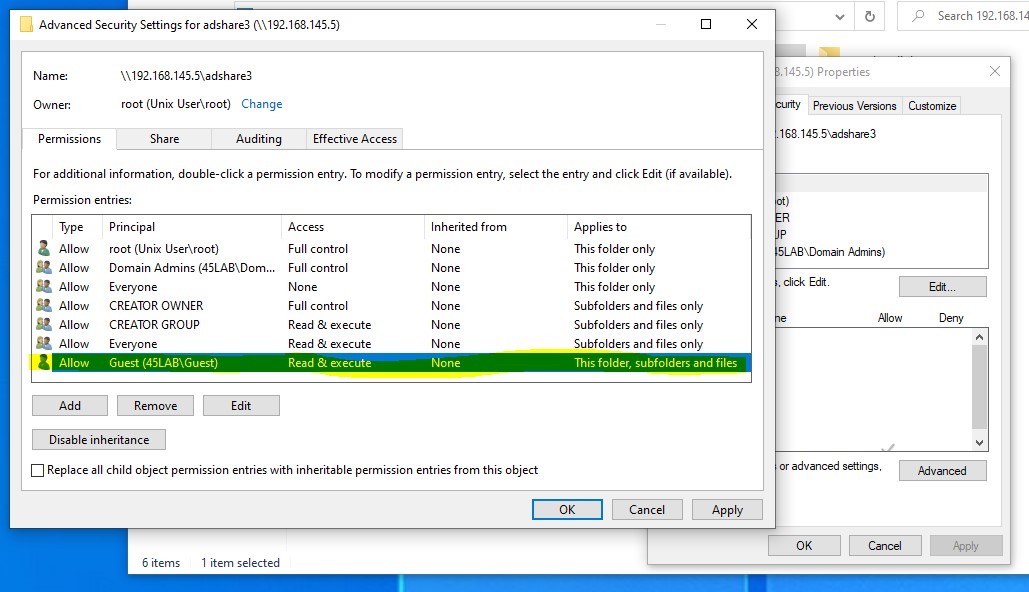 Verification
Troubleshooting