Scope/Description
This article will walk through the steps to replace a failed drive in a FreeNAS 11.2 installation.
Prerequisites
Access to FreeNAS 11.2 web UI
Replacement Drive
Steps
First, we'll have to go to the Storage > Pools tab.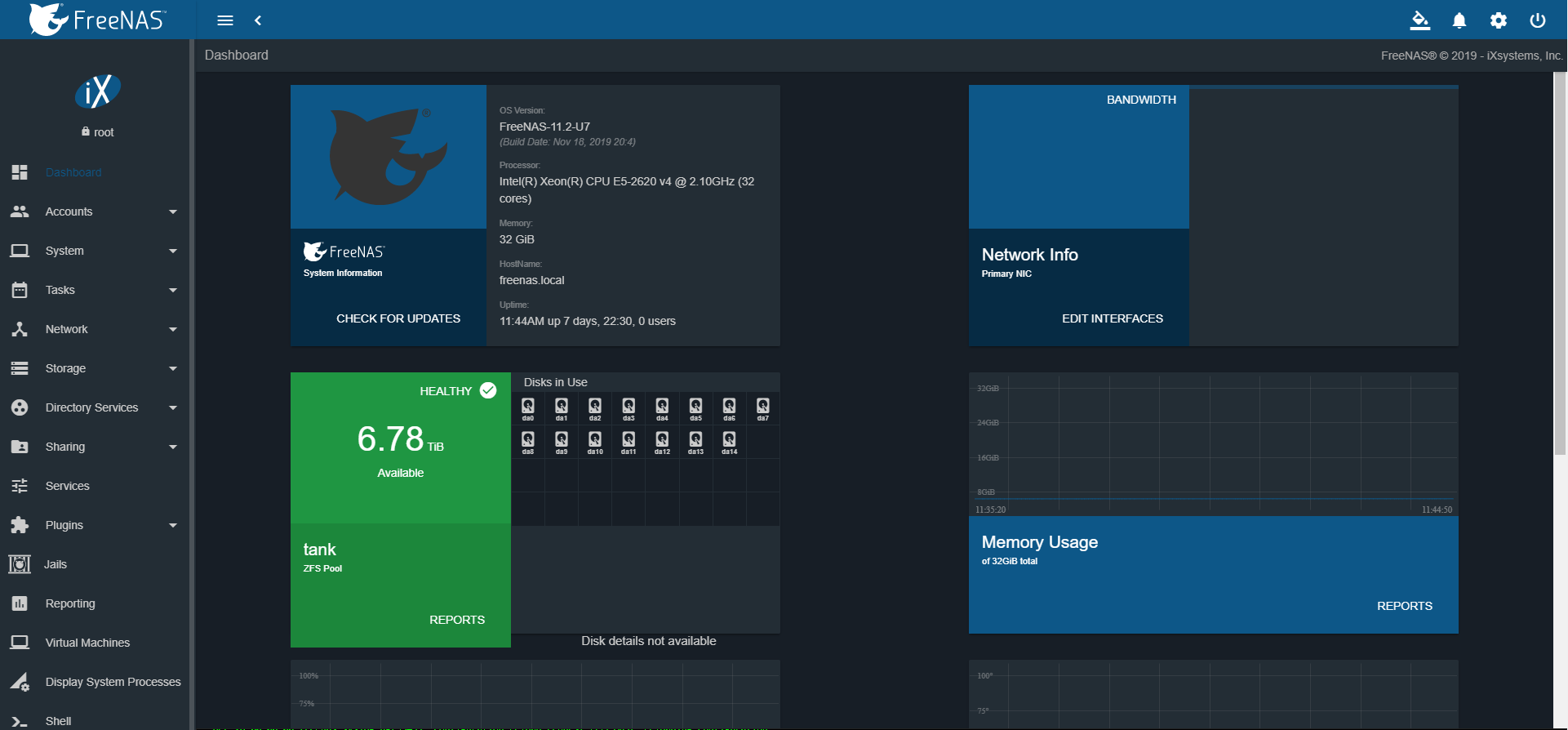 Once here, we then select the cog wheel icon > Status to view the status of the pool.

Once here, we then need to identify the drive to be replaced, for this article we'll use da0 as the problem drive.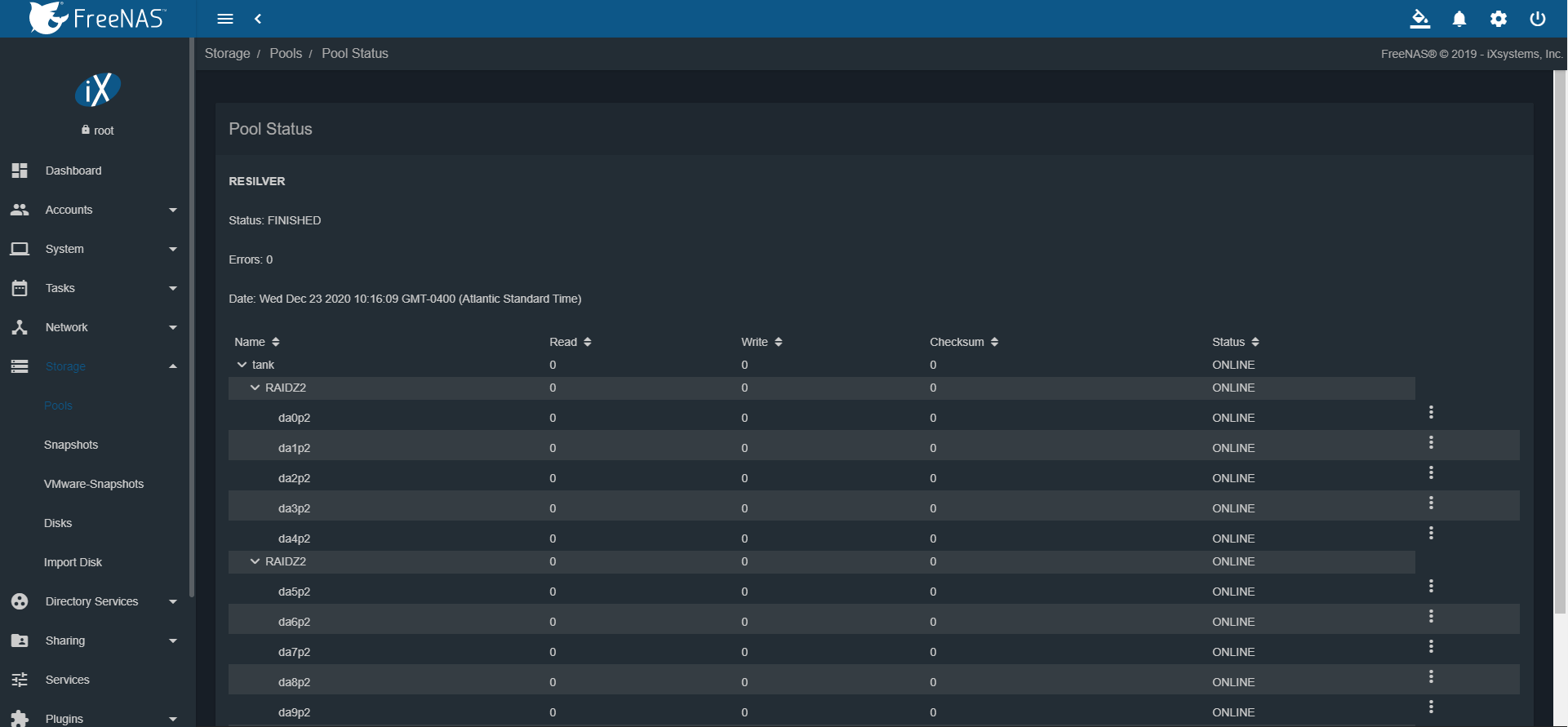 We have to select the option wheel besides the problem drive, and then select Offline.

Once this is done, the drive will appear offline.
We can then replace the drive physically, once this is done we select the options wheel, and select Replace.

Then we select the replacement drive in the options here (Note, it will take a moment for the drive to appear as it has to power up)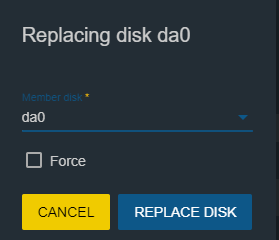 Once this is done, the resilver will begin on the pool.